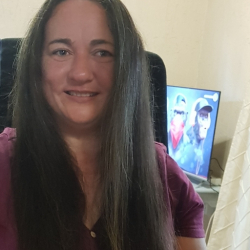 Latest posts by Caroline Lambert
(see all)
The best animal-themed tarot deck will depend on how the deck resonates with you, what intentions you have, and how many seasoned diviners love the deck. As a seasoned diviner, I know each deck has pros and cons, and some decks work better for different purposes.
My collection of decks is vast because I've been using divination to make decisions for many years. Animal-themed decks are unusual because they sometimes focus on art more than symbolism. It helps to know how detailed each deck is before choosing one.
Once you know the purpose each deck can fulfill, you'll find your favorite animal-themed tarot deck. The Spiritsong Deck is one of my top picks daily, so let me show you the varying purposes so that you can find yours.
Animals and Tarot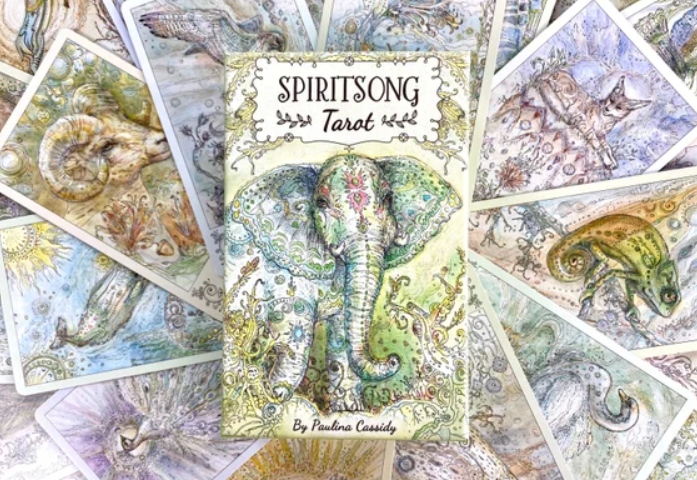 Illustrating tarot decks with animals is done for two reasons, sometimes both simultaneously. The first reason is that animals are gorgeous living creatures, and I love some of the collections, especially mythical creatures and double-purposed or spirited illustrations.
The Spiritsong Deck is a perfect example of both reasons behind tarot illustrations. The images, archetypes, and symbolism are eye-catching, but each animal also has rooted relations to spirit animal guides. Many people, including myself, channel and interpret the cards with spirit guides.
Not every reader loves the negative images on traditional decks. Animal-themed tarot decks are gentler, more positive, and more welcoming. Decks that combine both reasons also work fantastic for beginners who don't want frightening images often found on traditional decks.
What Makes the Best Animal Tarot Themed Decks?
So many decks exist now, and I probably have too many of them, but I choose wisely. Aesthetics can attract me, but I rely on my resonance with tarot decks. Whether a deck connects with you or not is the most significant factor in choosing the right one, and the illustrations do help.
I also source new decks by understanding my intentions for seeking a new one. To simplify it, I'll break the best animal-themed decks into purposes. Finally, I also want a deck that resonates with more seasoned readers than those that don't.
Amazon ratings help me determine which decks truly bond with diviners. My best decks have more than 100 readers on Amazon, and they maintain a rating of over 80%. The beauty of the deck, the intention for choosing it, and how well it works for the masses are how I choose mine.
The Best Animal Tarot-Themed Decks by Divination Intentions
Animal-themed decks are gorgeous, and many of them are simple to interpret, but my divination purposes for choosing the best deck include:
Animal spirit guide divination
Morning inspiration divination
Single-card divination
Seasoned divination
Multi-spread divination
Whimsical group divination
Vision/decision divination
Ancient Celtic divination
Aesthetically positive divination
Animal-Themed divination (purely for the sake of loving animals)
I'll also share which spreads I recommend for each divination type and deck.
Best Animal Spirit Guide Deck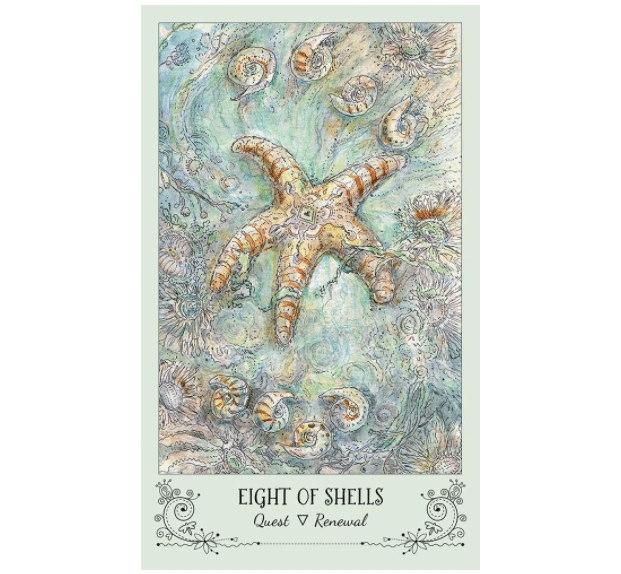 The Spiritsong Deck is a daily favorite of mine, and it's a versatile deck that works in multiple spreads, answering numerous questions and following many intentions. It also works as daily single-card guidance if you want quick inspiration before making decisions.
It's a complicated deck with elaborate illustrations and symbolism, and the archetypes aren't what you'd expect, but you won't be sorry if you want animal spirit guides to lead your spreads. Native American Shamans inspired the deck, and you can feel the energy flowing through your hands.
My Recommended Spread
I'll share my three favorite spreads because this is my top animal-themed deck.
Pros
It has a 90% approval rating from more than 1,500 readers
It expresses intensely positive and uplifting energy
It beautifully represents each arcana with animals inspired by Native American spirit guides
Cons
It's not the best deck for beginners because the illustrations are easy to misunderstand
Best Morning Inspiration Deck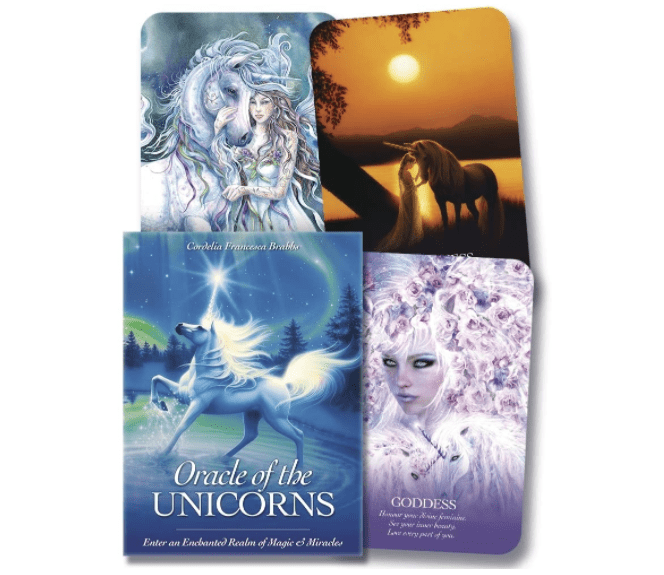 The Oracle of the Unicorns Deck fits into the morning inspiration perfectly, allowing you to wake up with magical purity, which unicorns represent. Start the day with a single-card pull to inspire or motivate your first step into the new day. Keep it at your bedside for morning pulls.
The deck is beautifully designed, but the simplicity of the cards and the hard-to-find symbolism can complicate in-depth readings. It's best to pull one card in the morning and allow your first notion to answer the question on your mind. Don't dig too deep.
My Recommended Spread:
None – only single-card readings
Pros
It has a 92% approval rating from more than 700 readers
It expresses gentle positivity and encouragement
It gorgeously represents the arcana with magical unicorns and innocent subtleties
Cons
It's a better deck for beginners who want simple inspiration and pretty illustrations
Best Single-Card Deck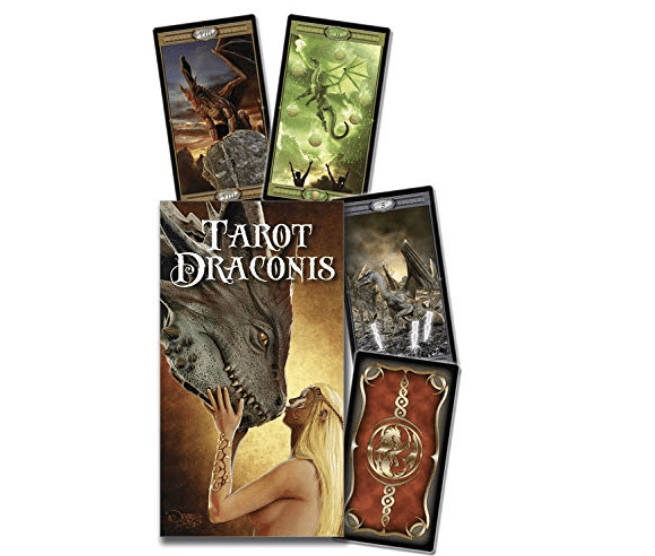 The Tarot Draconis Deck is another magically illustrated deck with animal themes. It embodies the primitive purity and the majestic beastliness of the ancient and mythological winged creatures. Admittedly, I love dragons in mythology, and this deck makes my cut.
The illustrations aren't overly complicated, and the dragon archetypes are easy to understand with the guidebook. It also helps to know about Celtic dragon mythology. This single-card deck works differently from the morning inspiration because you should certainly focus on the answer.
My Recommended Spread
None – only single-card readings
Pros
It has an 82% approval rating from more than 100 readers
It expresses traditional, intense, and magical energy (somewhat negative)
It represents the beauty of dragons and the dreamscape realms from which they come
Cons
It's not an easy deck for beginners who struggle to interpret simple illustrations, but knowing more about Celtic mythology helps you see deeper into the images
Best Seasoned Deck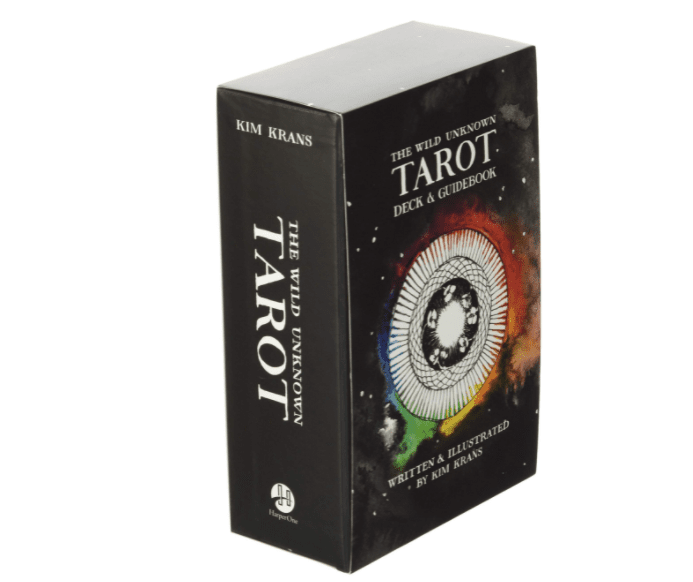 The Wild Unknown Tarot Deck by Kim Krans is a widely popular deck among seasoned readers who interpret every inch of a card. It's a resonant guidance system for multiple spreads, single-card draws, and future divination. You can also use it for financial and love spreads.
The details are beyond anything, even though it's not entirely an animal-themed deck. The symbolism and archetypes are next-level, making this deck ideal for seeking precise answers. The guidebook is also elaborate enough to help beginners who want to practice with the deck.
My Recommended Spread
Pros
It has an 89% approval rating from more than 19,000 readers
It expresses intense, realistic, ancient, traditional, and spiritual energies
It represents an unknown realm with fabulous illustrations depicting nature and the animal kingdom in a dreamscape style
Cons
It has an insanely strong energy that some people think is negative (it depends on how you resonate with a deck and your intentions), and it doesn't always work for beginners
Best Multi-Spread Deck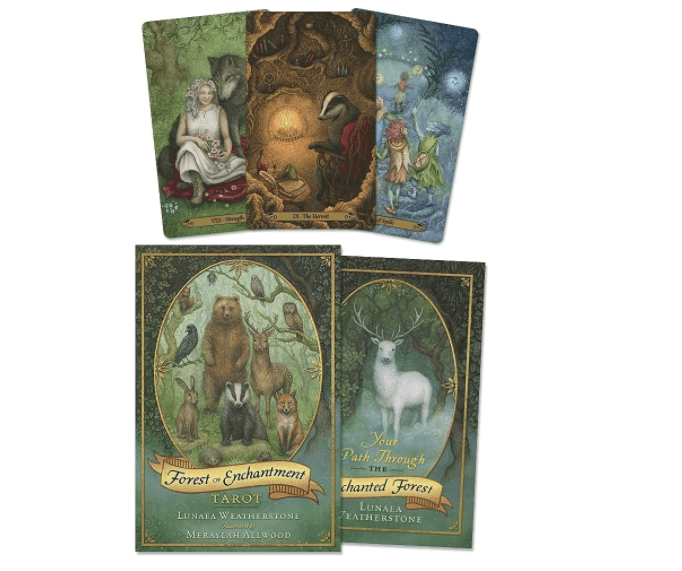 The Forest of Enchantment Tarot Deck is enchanting, pun intended. However, it's also a serious divination deck with multiple purposes, and it's my favorite animal-themed deck that works in all the spreads. The Full Moon Tarot Spread is the most fantastic experience with this deck.
Maybe my personal energy relates the full moon to an enchanting forest where animals rule the night. Forests are alive with magic, spiritual essences, and wisdom from trees old enough to have worked for Noah's Ark. This deck has powerful energy and feels like a shapeshifting deck.
My Recommended Spread
Pros
It has a 90% approval rating from more than 1,500 readers
It expresses unusual shapeshifting energy from cards that never seem to give you the same message each time (it's also positive, intense, and encouraging)
It represents the forest in all its glory, even including depictions of wizards, witches, mythical creatures, and faeries
Cons
The shapeshifting energy of the deck can confuse beginners and seasoned readers, but knowing about it helps to treat the entire deck like you would the Fool, infamous for shapeshifting through other cards and archetypes
Best Whimsical Group Deck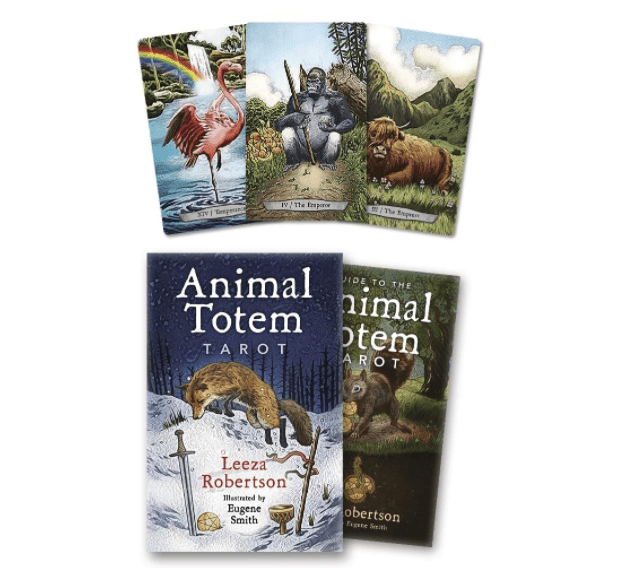 The Animal Totem Tarot Deck is a serious divination tool that doubles as an exciting experience for friends who read together. The deck has a beautifully positive and whimsical energy that works in group readings, from foxes to buffaloes and flamingoes to gorillas.
The deck isn't overly complicated, but it's illustrated well enough with animal archetypes and symbols to interpret love, finance, and decisions. The position of each animal inspires spiritual lessons and insights into the coming days and weeks. It works well in most spreads.
My Recommended Spread
Pros
It has an 83% approval rating from more than 300 readers
It expresses positive, welcoming, uplifting, and whimsical energies, but know that it's a serious divination deck with intense energy
It represents the animal kingdom in a new light, as you see each animal in a carefully curated symbolic position (an eagle soaring or a fox jumping over a fence)
Cons
The animal positions are the symbolism, unlike cards with traditional depictions, making it a challenge for beginners to interpret the meaning of each card
Best Vision/Decision Deck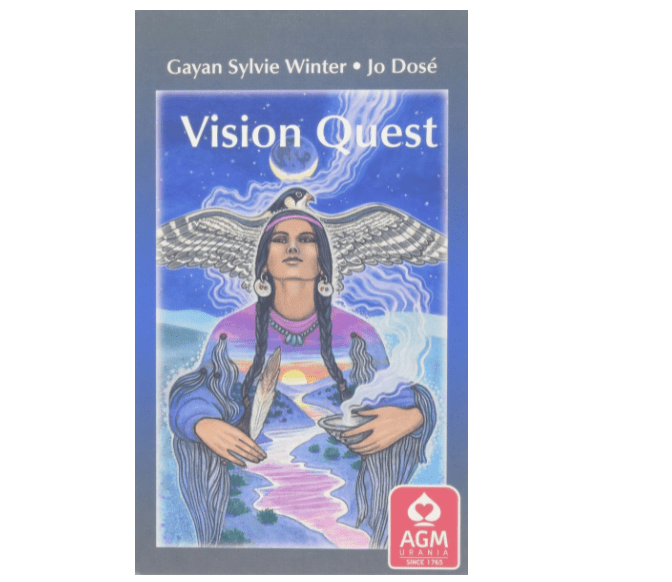 Ironically, the Vision Quest Tarot Deck is the best decision-maker. It's another deck inspired by Native American legends, and they loved animals, believing that animal spirit guides could take them to better opportunities. The deck portrays a cosmic connection with humanity.
It has soothing illustrations intended to help you connect with your deeper self before finding answers, and it takes you on a spiritual vision quest. It's a suitable deck for most spreads and works for love, finance, career, and spiritual divination.
My Recommended Spread
Pros
It has a 90% approval rating from more than 300 readers
It expresses strong spiritual, positive, encouraging, and authoritative energies
It represents the beautiful nature of how Native Americans connected to the cosmos, including the animals they used to form the connection
Cons
The Native American animal-themed cards are hard to interpret if you know nothing about the culture and legends, but some research can open fantastic divination doorways for you
Best Ancient Celtic Deck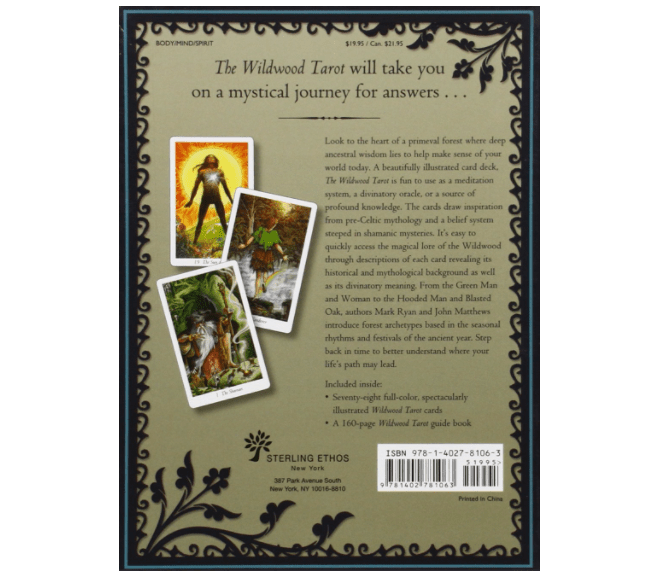 The Wildwood Tarot Deck proclaims a divination passage to where true wisdom lies. Many tarot decks are inspired by ancient rituals, cultures, and mythology (as well as astrology). One beautiful deck from ancient cultures that include animals is the Wildwood Tarot Deck because it's Celtic.
The Ancient Celts deeply rooted themselves in cosmic spirituality, which plays a massive role in tarot readings. They believed in the power of the moon and the sun. This deck is a fantastic option for many spreads, especially cosmic types.
My Recommended Spread
Pros
It has an 85% approval rating from more than 1,800 readers
It expresses ancient, wise, powerful, cosmic, unfiltered, and spiritual energies
It represents an ancient culture that practiced many of the rituals that inspired tarot decks in a colorful and vibrant manner
Cons
The deck is complicated for beginners, as it's saturated with hidden meaning and symbolism, but practice makes perfect, and research always helps
Best Aesthetically Positive Deck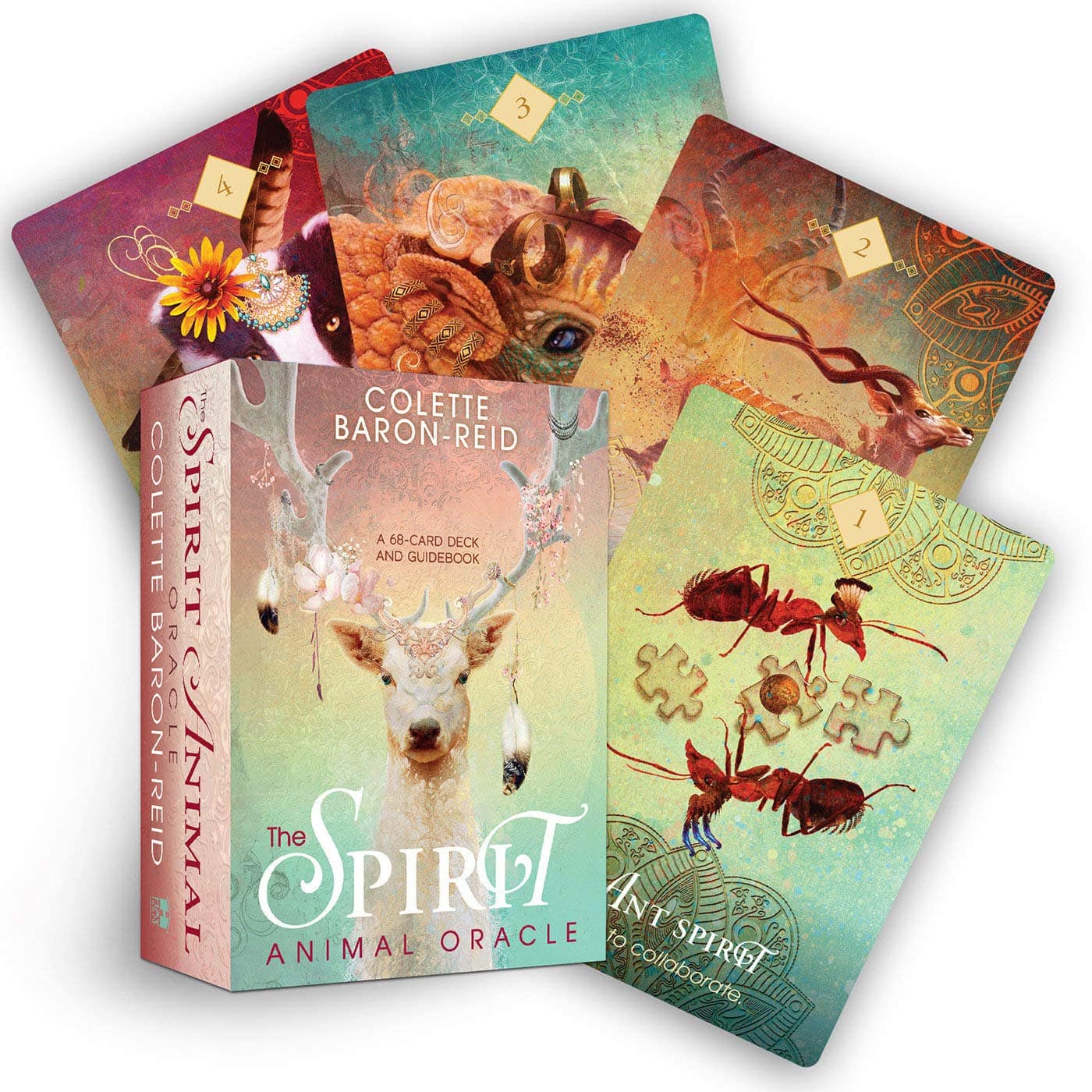 The Spirit Animal Oracle Deck is optimistic, beautiful, and 100% animal-themed. It's an oracle deck and only has 68 cards, but I've used it once, and it has more energy than you can believe. I usually stay clear of oracle decks, but this one makes my best animal-themed list.
The illustrations are simple with subtle symbolism; even the archetypes are animals. I love that you can use this deck as spiritual guidance or a daily personal reading for finance, love, and careers. It works well in many spreads, and the resonance is high for an oracle deck.
My Recommended Spread
Pros
It has a 92% approval rating from more than 5,000 readers
It expresses positive, spiritual, encouraging, uplifting, and balanced energies (for a natural feel)
It represents the glorious world of spirit animal guides, and it's authored by internationally acclaimed author Colette Baron Reid (You can see how much effort she put into relating each card to an archetype and spiritual meaning)
Cons
The deck is hard to read at first, and it's best suited to seasoned readers, but the journey is well worth the wait once you bond correctly with the deck
Best Animal-Themed Deck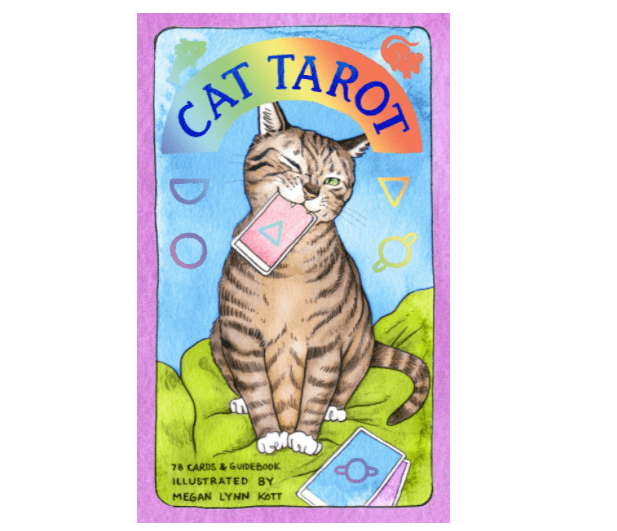 The Cat Tarot Deck is an aesthetically-pleasing deck with serious divination potential while being a fun, whimsical, and colorful choice. It's a full contemporary deck intended to make cat lovers awe of the beauty of the majestic and somewhat magical creatures.
Cats are part of the magical realm in folklore, and this deck has a range of cute illustrations perfect for readings with friends, whether you're using solemn divination or not. The images are humorous, making it harder to be serious about the deck, but it has insane energy.
My Recommended Spread
Pros
It has a 90% approval rating from more than 5,300 readers
It expresses fun, encouraging, social, intense, realistic, and positive energies
It represents the world of felines in their whimsical natures, such as a cat hiding in a paper bag or one pouncing at you
Cons
It's a serious deck that works in most spreads and for beginners to seasoned readers, but some people might not take it seriously because of the cute nature of the illustrations
Advice for Animal Themed Divination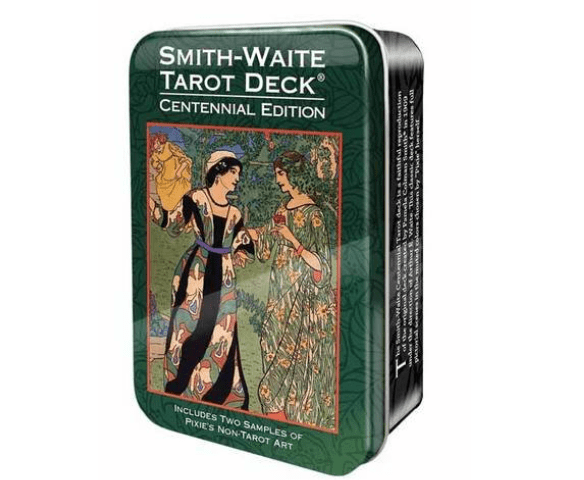 Divination is the primary purpose of using tarot cards, and animal-themed decks provide the same benefits as traditional decks like the Smith-Waite Deck and the Hermetic Deck. Don't be fooled by the cute depictions of animals.
Remember how spirit animal guides influence each card's illustrations, symbolism, and meaning. If pictures put me off decks, I'd own hardly any today. Indeed, the decks often have beautiful images, but some readers are too serious about the symbolism and archetypes.
My key reason for choosing my decks is that they should resonate with me. I'm less traditional, even if it's new to me. I should feel bonded so profoundly that I understand my deck and use my intuition and intentions to guide my spreads and readings.
Once you bond with a deck, even if you merely feel attracted to the pictures, you can use it for any seeking. The Cat Tarot Deck might not connect the same way others do. Someone might feel drawn to the images of cute kittens and silly behavior, but that's another way of bonding.
Follow your intuition, and you'll find your next favorite tarot deck among the animal themes.
Recommended Alternative Themes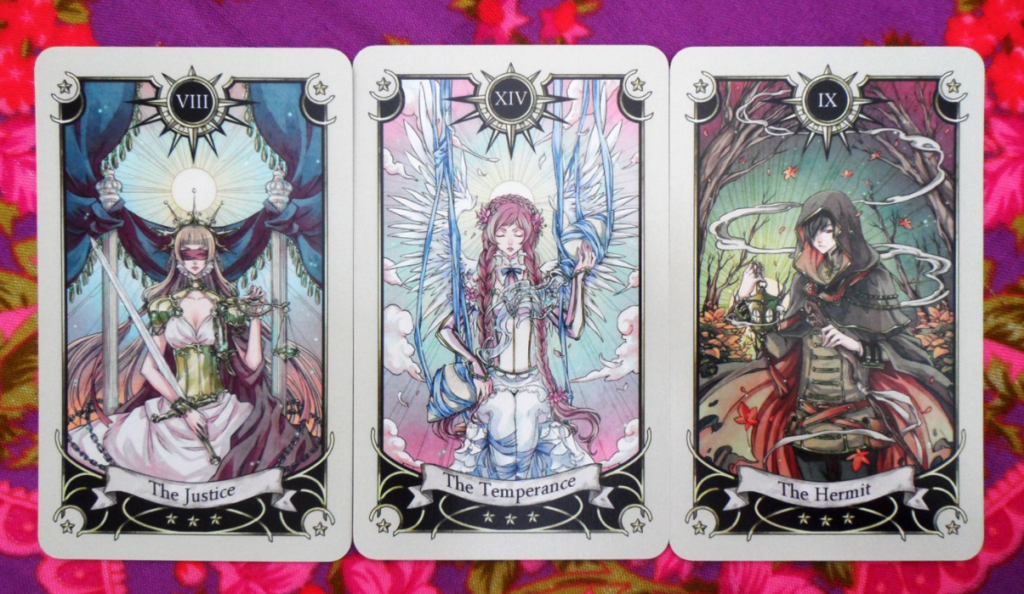 If animal-themed decks don't rock your soul, you can try other themed decks like:
Frequently Asked Questions
Question: Which Animal-Themed Tarot Deck is Most Popular in 2022?
Question: Do All Animal-Themed Tarot Decks Relate to Animal Spirit Guides?
Answer: No, not every animal-themed deck is rooted in animal spirit guides. For example, the Cat Tarot Deck is a fun and whimsical deck illustrated for cat lovers. Cats are famous spirit animal guides, but the deck is intended for whimsical purposes, maybe readings with friends.
Question: Is it Easy to Use Alternative Archetypes With Animal-Themed Tarot Decks?
Answer: Seasoned diviners are familiar with the archetypes and symbolism, and I allow each card to share the message I need each day, which is never the same. Different archetypes and symbols don't take away from a deck. The guidebooks are fantastic for beginners to understand each one.
Best Animal Tarot-Themed Deck Ideas: Final Thoughts
Animals and tarot decks are a beautiful combination where spirit guides meet nature, eventually meeting with the cosmic energy of divination. The connection between animals and tarot divination is nearly as profoundly rooted as ancient cultures and rituals.
Not everyone loves cute images on tarot cards, and some seasoned readers prefer decks with intense energy. That's okay because I found the Spiritsong deck to meet all my needs. It has animals as beautiful illustrations, and it's a deck suited to detailed divination.
Even if you follow your intuition as a diviner, or even if you're not into cute images, you're still bound to be attracted to one of the incredible decks I shared with you. Add an animal-themed deck to your collection today because you'll be happily surprised about how powerful they feel.
Find more beautiful tarot decks below:
Spiritsong Tarot Deck Review: Is It Right for Your Collection?
Egyptian Tarot Deck Ideas: Decks Inspired by Ancient Mythology