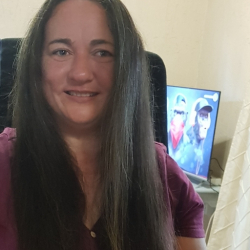 Latest posts by Caroline Lambert
(see all)
Knowing which are the best Tarot YouTube channels to follow is what will set you apart from the people who play with tarot decks as though they're playing cards. Tarot cards are a serious technique used to divine directions, improve spiritual connections, listen to spirit guides, and seek answers to relationships and careers.
Playing games with tarot cards is popular, but it's like painting the snow with white paint. It's fun but pointless. Fortunately, some awesome YouTube channels teach readers how to use the decks properly. YouTube is filled with empty accounts belonging to people who might not even be among the living anymore.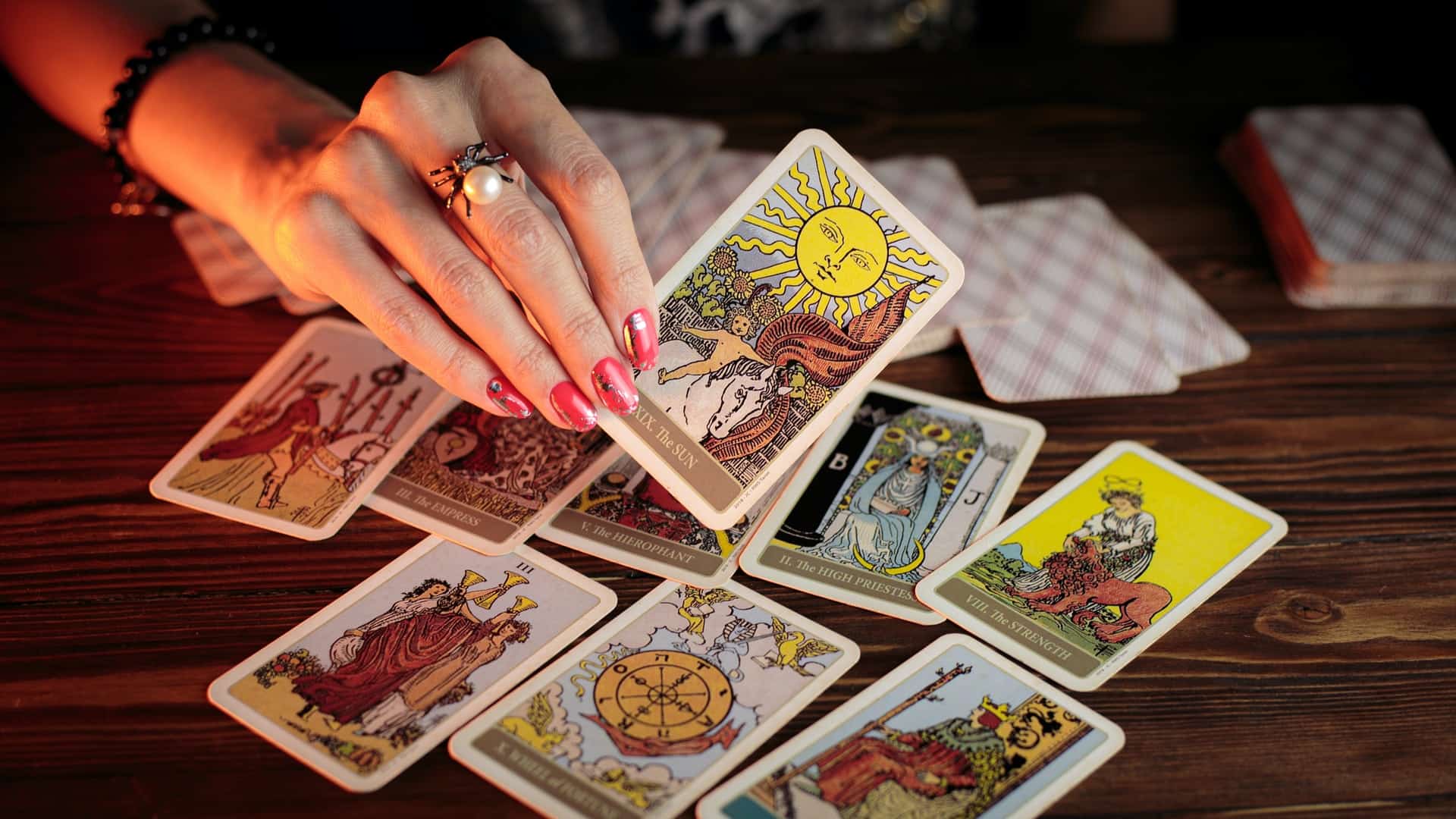 Choosing the right channels is a must. You want spirit guides to direct you on your path, but you don't want spirits to guide you through virtual platforms. The Quietest Revolution and the Intuitive Tarot by Nicholas are just two examples of great channels I included. Both channels are alive with positive energy.
Divination isn't about looking for the PollyAnna between the Scrooges, but learning from people who have experience, gifts, and positive energy surrounding them makes a huge difference. Welcome to my best channels to follow list, where you're guaranteed to find one you like, no matter what your purpose or experience level is.
Reasons for Choosing the Top Picks
As a seasoned reader myself, I don't follow just any channel. I'm not a sheep, especially when it comes to something as serious as tarot readings, spreads, archetypes, and interpretations. I chose the best YouTube channels to follow based on three criteria.
Firstly, it must be an active account that frequently publishes videos. Again, you're not looking to follow ghosts. You never know whether the ghosts will show up when you need answers. Besides, active channels also show that the host is an experienced diviner who practices tarot readings daily, weekly, or monthly.
Secondly, the host must provide readings to their followers should they wish. Many channels are empty shells that push out videos with no subscriber interaction. The channels I've listed don't always provide readings, but the hosts actively participate with their viewers or respond to their comments.
Finally, the channel must have more than 20,000 subscribers. I know this seems superficial, but it matters when seeking guidance because we want the person guiding us to have an established reputation. Experience is everything regarding tarot card reading like a pro. You can't learn from inexperienced people.
The channels listed below meet all three of my reasons for following them. I prefer some more than others, but they're all amazing for varying purposes.
Different Channel Purposes
Not all channels align with what you seek. I follow numerous channels because I love the way different hosts explain and present varying ideas. I also have various purposes for following YouTube channels. A simple example is that a beginner won't follow the same channel as an advanced reader.
Some channel purposes include:
A beginner's guide to Tarot
Weekly readings
Monthly zodiac readings
Grief or trauma healing
Divination
Matching Tarot with rising signs
Introspection
Cartomancy (fortune-telling)
Relationship, career, and financial advice
Motivational
Spiritual guidance
Self-growth
Spreading lessons
Advanced tarot classes
Many channels provide multiple purposes and videos for their followers. Other channels are dedicated to certain purposes. The top channels provide most purposes, but some channels are so good at what they do that I added them anyway. "Multiple purposes" is not a requirement; it's a bonus!
Top 12 Tarot YouTube Channels to Follow
No rule says you can't follow multiple channels. Watch a few videos and chat with the host to see whether you connect to their energy. Some people just can't connect to each other's energies. You won't know unless you try a channel. However, these are my 12 favorite picks in descending order from best to good.
1. Intuitive Tarot by Nicholas

Intuitive Tarot by Nicholas Ashbaugh is my top pick for many reasons. The man has a spiritual element that expresses itself in every video. Nicholas examines the inner truth of enlightened consciousness. He speaks through intuition and focuses on the collective consciousness of humans, another hobby of mine.
Nicholas also encourages his followers to seek their highest selves and unlock their conscious minds with tarot card divination. He often does collective readings for his audience, including seven-day forecasts, which may or may not resonate with you. Nicholas combines elemental signs in his readings and blesses them for the week.
The channel also conveniently has monthly playlists, and Nicholas welcomes audience interaction in live chats while he presents his videos. He has an active community and embraces spirit guides. Nicholas is an empath and clairsentient, always sharing intuitions from his audience.
Key Features
Active since February 2013
Publishes 14 videos per month
Has 323,000 subscribers
He's actively involved with his audience
Lives in California
Disadvantages
The large audience can make you feel invisible with live readings
The spiritual aspect doesn't work for everyone
2. The Quietest Revolution

The Quietest Revolution is my second favorite YouTube channel to follow. Amber Khan is another seasoned reader who uses astrology signs and is an empath. Her voice alone exudes positive energy when you visit her channel. The page is lit with activity, and she keeps her videos neatly piled in playlists for those who miss them.
Amber's main focus is in her field of experience; trauma, grief, and healing divination. She's an expert with more than 20 years of experience. You can almost feel the healing energy from her channel before you even click play. Amber is also a yoga and meditation specialist, something I have in common with her.
If you never knew it before, meditation is a powerful way to enhance your tarot readings, especially if you meditate on your intentions. Yoga is another technique used to cleanse your energy before bonding to a deck and spreading your cards. Amber is a jack of all trades in that sense, certainly an expert.
Key Features
Active since February 2015
Publishes weekly videos
Has 261,000 subscribers
She's actively involved with her audience during live videos
Lives in the United States
Disadvantages
Some tarot card readers want a more serious reading and not too much positive energy clouding the interpretations
You can get lost in a big audience during live readings
3. The Gypsy's Tower Tarot

The Gypsy's Tower Tarot channel is hosted by Freya Everly, who strongly believes in resonate bonding for real tarot interpretations. Bonding is the key to gaining the correct insights from a tarot reading. She's a straightforward tarot diviner who speaks from her intuition and the cards laid out in front of her.
Freya (conveniently named after the Norse god) also uses astrology to guide her, and she publishes many videos monthly for each sign. Additionally, she uses nature's elements like fire, water, air, and earth. Freya guides her audience on journeys, but she doesn't sugar-coat interpretations if she needs to tell you something.
Freya's channel isn't the easiest one to follow unless you understand the value of resonating bonding. She offers personal readings on her website, which is linked to the channel. Her playlists are also neatly sorted for your convenience, and she does weekly tarotscopes and "pick a card" videos for quick energy interchanges.
Key Features
Active since May 2018
Publishes 12 videos per week
She has over four million views on her videos
Offers personal readings on her website
Lives in the United States
Disadvantages
Not a good channel for followers who want sugar-coated readings
The personal reading link is only on her website
4. Tarot of Light

Tarot of Light is a phenomenal channel that offers numerous readings and even competitions. The channel boasts a large audience and gives weekly and monthly zodiac readings. The playlists include zodiac signs, pick a pile, singles, twin-flame, career, and weekly love videos.
The host seeks guidance from spiritual elements to help her readers understand the situations they face. She's also a psychic, empath, and intuitive coach. She helps you find answers to potential decisions, but she strongly believes your decisions will guide your consequences.
The host also provides readings to clarify the state of people around you to help you deal better with them. What I love the most about Tarot of Light is that it's a balance of positive energy and realistic divination. She won't sugar-coat serious messages, but she'll help you find a positive path through them.
Key Features
Active since May 2019
Publishes five videos per day
Has 125,000 subscribers
She's highly active with her audience, always offering competitions and free readings
Lives in the United States
Disadvantages
The channel feels impersonal without knowing the host's name
A high number of subscribers can make you feel lost in live readings
5. Elisa Jane Tarot

Elisa Jane Tarot is based in the United Kingdom, but that British accent makes her seem mystical. Elisa has over 15 years of experience as a psychic tarot reader who offers free readings to her channel visitors. She's easy to connect with as she exudes a positive aura and makes you feel welcome on her channel.
Elisa is a great channel for tarot card beginners to find clarity about disturbing situations or know which direction they should take before making decisions. Her readings are clear, easy to understand, and not too hard on beginners. She's also a life-coaching tarot reader who offers guidance for daily paths.
Her playlists include world events, daily collective energy, divine masculine messages, weekly chakra, and romantic partner readings. Elisa is a wonderful person to connect with, thanks to her years of experience and active role on her channel.
Key Features
Active since March 2014
Publishes two videos per week
She has nearly 17 million views on her videos
She's active with her community and has her own tarot card deck
Lives in the United Kingdom
Disadvantages
Elisa caught the attention of skeptics in January 2021, falsely accusing her of being fake
Some people don't love the British accent
6. Soul Source Tarot

Soul Source Tarot is hosted by Jennifer, an intuitive spiritual life coach and counselor who uses tarot cards and horoscopes to guide her subscribers. The channel is a daily buzz, with Jennifer publishing daily vibes, including making plans, taking action, being stuck, and making big choices.
Jennifer doesn't beat around the bush, though. She can be straight to the point. As a claircognizant, spiritual empowerment healer, and intuitive diviner, she'll read the message as the spread illuminates answers. She only uses the cards to deliver the message you must hear from spirit guides and angels.
Jennifer considers herself to be a messenger with psychic abilities. She also uses zodiac signs and elements to guide her intuition during readings. Her playlists include 7-day, weekly, zodiac, collective daily, and monthly readings.
Key Features
Active since May 2017
Publishes two videos per day
Has 304,000 subscribers
Offers daily inspiration and guidance to a participating audience
Lives in North Carolina
Disadvantages
Too many subscribers can lead to feeling lost again
The playlists aren't neatly categorized to find what you need easily
7. Intuitive Gems

Intuitive Gems is hosted by Desiree, a woman who speaks softly, making you think you've walked into a welcoming space. She has such bubbly energy around her, easy to connect with again. It's important to connect with your tarot guides. Their readings and tutorials flow better when you connect deeper with the guide.
Desiree also has such feminine energy about her. She's a modern tarot practitioner who uses crystals, astrology, intuition, and spiritual divination. She publishes videos related to zodiac signs by category. For example, she has a money or finance reading for each zodiac sign. Her main focus is wealth and prosperity.
If you're looking to subscribe to a channel that guides your financial future, Desiree's channel is an option. Sadly, she isn't offering personal readings for now, but she'll return to that when she overcomes her personal struggles. Watch her channel to see when she offers them again.
Key Features
Active since June 2014
Publishes 12 videos per month
Has 78,500 subscribers
Desiree interacts with her audience on her blog
Lives in the United States
Disadvantages
Desiree doesn't use traditional tarot spreads
She doesn't actively participate as much with her audience on YouTube as other channels do
Her feminine energy doesn't connect well with masculine auras
The channel doesn't have playlists, only videos
8. High Vibrations

Lissette Moronta hosts High Vibrations, and she's determined to allow the guiding force of life to work through her tarot decks before she makes any decision. Lissette is a passionate empath, tarot reader, and motivational coach. She's a motivational spirit with energy expressing positively through all her videos.
The name of the channel suits Lissette's overflowing energy because she vibrates at a high frequency. Her passion becomes yours. Her messages flow out as the cards flip, and she aims to help her subscribers navigate their obstacles the way she did. She appreciates all other light beings.
Her playlists are also neatly sorted into zodiac signs to help her subscribers stay updated with their directional force. The major problem with tarot readers who become so popular is that they become overwhelmed, so she doesn't offer live YouTube readings anymore. However, she welcomes personal readings on Instagram.
Key Features
Active since April 2017
Publishes two videos per week
Has 218,000 subscribers
Offers live and personal readings on her Instagram page (@HighVibrationsTarot)
Lives in the United States
Disadvantages
Lissette doesn't offer personal YouTube readings anymore
Her high vibrational energy might be overwhelming for low-energy visitors
9. Tarot With Tilly

Tarot With Tilly is the kind of channel you'd expect to find when you look for Tarot YouTube channels. Tilly has that welcoming psychic aura surrounding her, and she gains her wisdom and messages from her spirit guides contacting yours. She believes in helping her subscribers find their paths forward by seeking divine instruction.
Tilly publishes monthly love scopes, daily energy focus videos, and weekly guidance readings for each zodiac sign. Additionally, she uses ascending signs like the moon and sun to enhance her readings. She helps her subscribers work through clouded thoughts surrounding pressing situations.
Tilly also offers personal readings through email, and her channel's playlists are carefully divided into the zodiac and ascending signs, making the messages easier to find. She even had a special playlist dedicated to the eclipse season of July to August 2018.
Key Features
Active since December 2013
Publishes four videos per week
Has 24,300 subscribers (perfect number to feel seen)
Tilly conveniently offers personal readings and communication via email
Lives in Canada
Disadvantages
Tilly has no active participation in YouTube interactions
Her readings are traditional, whereas many tarot readers are leaning toward modern divination
10. Indigo Mystery
Fabulously divine Jessica Gilbert hosts Indigo Mystery. She has a vibrant and contemporary energy, making her the perfect choice for people looking at modern tarot readings. She's in-your-face, but she focuses on healing readings and spiritual guidance.
Jessica uses zodiac signs, planetary alignment, and spirit guides to convey the messages she sees in the cards. She also meditates deeply on her intuition before flipping cards over. She's deeply connected to her spirit guides and angels, making her a divine intermediary who brings straightforward messages.
She doesn't sugar-coat anything. She also does love forecasts, dark energy, karma, weekly forecasts, singles, soulmates, and messages from beyond. Jessica's channel is incredible, but her playlists are a mess. She has countless videos, none of which are sorted into playlists.
Key Features
Active since October 2017
Publishes two to four videos per week
Has 83,600 subscribers
She's highly active on the community chat and offers personal readings
Lives in the United States
Disadvantages
Jessica overwhelms traditional tarot card readers with her vibrant energy
You have to get to know her through her videos as she has no "about" information for new visitors
She's straightforward, which may offend some subscribers
The channel lacks playlists to make it easier to find the relevant videos
11. Tyler's Tarot

Tyler's Tarot is another modern twist on tarot card readings, and it's one of the largest subscriber lists on YouTube. Too many subscribers don't make you the best, though. Tyler is a modern master of Tarot, even though he makes sure no one mistakes him for a divine being. He believes his a light that connects to others.
Tyler mainly offers business or career personal readings via email. His channel is alive with energies and messages for everyone. He has videos targeted at each zodiac sign, including important messages, spiritual ties, predictions, relationships, major life changes, directional guidance, and decision-making.
Some tarot readers have fun energy, and Tyler fits right into that category. He's also active on the community chat daily and reaches out to subscribers personally by tagging them.
Key Features
Active since September 2016
Publishes 11 videos per week
Has 534,000 subscribers
Reaches out to subscribers by tagging them
Lives in the United States
Disadvantages
Tyler isn't serious about personal readings
The channel lacks organized playlists
The fun energy doesn't work for serious visitors
12. Eat Read Love

Eat Read Love is hosted by Sal Biadora, a holistic practitioner in Los Angeles. Sal's exuberant energy is evident from the moment you step into the channel. He's a wonderful man focused on using healing energies, tarot cards, crystals, and other holistic forms of treatment to balance the mind and body.
Sal has a deep connection to the divine spirits guiding him, and his messages are concise and entertaining. His tarot readings are detailed enough for beginners and advanced visitors to understand. Sal claims to do this for entertainment purposes only, but his subscribers love the messages they get from videos.
Sal uses horoscopes, ascending signs, and his spiritual intuition to interpret the spreads. His calm demeanor is most welcoming to his audience, and the channel is organized into playlists to find hidden messages without scrolling through 100 irrelevant videos.
Key Features
Active since November 2016
Publishes three videos per day
Has 730,000 subscribers
Sal interacts with his subscribers at least once a week on the community chat
Lives in Los Angeles
Disadvantages
The huge subscriber list can make you feel lost among the ocean of watchers
The subliminal sales pitches in the videos can be frustrating to someone wanting a serious reading
Bonus: Queen of Cups Tarot

Queen of Cups Tarot is a Swedish-based channel that offers European elements to the art of reading tarot cards. Swedish folklore is spiritual, mystical, and guided by astrology. They have a divination ritual called Årsgång, a solo walk for a year, similar to what we call a spiritual sabbatical.
The channel is fortunately in English, but it contains an aura of folklore and ancient traditions. The host does love, timeless, support, family, and zodiac readings. Membership personal readings are also welcome on the channel, and the playlists include various tarot decks if you're still looking for the best one.
The host is also consistently active on the community chat, even posting other spiritual and folklore information. The energy from this channel is incredible if you want something more traditional.
Key Features
Active since June 2016
Publishes nine videos per week
Has 138,000 subscribers
The community chat is alive daily with comments, posts, and guidance
Lives in Sweden
Disadvantages
This channel isn't the best for contemporary tarot practitioners
The huge subscriber list makes it hard to connect with the host
The host is anonymously hidden behind the Queen of Cups card on the channel image
Top Tarot Decks we recommend
Frequently Asked Questions
Question: Which is the Best Tarot YouTube Channel to Follow?
Answer: It depends on what your purpose for subscribing to a channel is, but Intuitive Tarot by Nicholas is the perfect balance of spirituality, consciousness, enlightenment, and the human psyche combined with divination. Tarot cards are a directional force in our lives, but they must be influenced by our consciousness and vice versa.
Only from consciousness can we truly manifest what we desire, which makes me love Nicholas' channel. He understands the divine spirit world and the beautiful universal energy that designs the consciousness. Everything in the universe is made of the same energy, after all.
Question: Is There a Way Beginners Can Learn Tarot for Free?
Answer: YouTube offers numerous channels, but I haven't shared the tutorials freely offered by Katie Flowers. This video shares beginners' classes, meditations, podcasts, ebooks, free downloads, and more. Katie shares a lot of great video tips about tarot cards and decks on her channel.
Aileen from Lavendaire is another tarot reader with experience who helps beginners learn how to use tarot cards. She has a subscriber list of over 1.5 million, and her beginner's video is widely popular, even surpassing her subscriber number. Her energy is as inspiring as her tutorials.
Question: Do Tarot YouTube Channels Always Offer Accurate Readings?
Answer: As much as I'd love to believe every video found on a channel has a message for me, I know that's not true. I use my intuition to click play on videos that resonate with my spiritual energy. Keep in mind how many subscribers each channel has. Not every video will be your message.
If you feel the message speaks to you, then you've likely stumbled on a video you needed to see. Allow your instincts, intuition, and interconnectedness to guide your choices on each channel. The reason people think the videos are inaccurate is that they don't resonate with their situation.
Additionally, many channels publish a disclaimer telling you whether the readings are for entertainment purposes only. Always visit the "about" page to see the disclaimer.
Best Tarot YouTube Channels to Follow: Final Thoughts
If there were ever a time you had to follow your instincts, this would be the call from your spiritual intuition as it nudges you to click subscribe on a channel. Whether you're looking to learn more about tarot cards and decks, or you simply want to follow someone deeply connected to their spirit guides, there's a channel for you.
I've listed my favorite channels because I love active and vibrant hosts. I love the interactions, messages, and "aha" moments when I watch their videos. Admittedly, I'm subscribed to all the above channels. However, the ones I visit the most are the Intuitive Tarot by Nicholas and the Quietest Revolution channel.
If you haven't subscribed to any of the above channels yet, you're clearly missing out on expanding your experience with tarot cards. I highly recommend that you click to subscribe to my two favorites, but add as many as you feel your spirit self resonates toward.
For more information about tarot cards: