For many of us, "Tarot Card Reading" draws illusions of a woman in a flowing silk robe, leaning over a round table in a candlelit room, who foretells your impending doom.
Nowadays, a Tarot card reader can be anyone: the pastel-clad neighbor, the checkout clerk at the grocery store, and maybe even you! We believe that no matter your upbringing, background, or sense of fashion, you too can use Tarot – no third eye required!
Tarot isn't about telling the future; it's about coming in contact with your Higher Self. It's a practice that many of us at Tarot Technique have used to gain insight into our past and present to change our futures.
When we ask a question to the cards, we are seeking wisdom, not from the stars or heavens, but from ourselves. Most of us know the correct answer intuitively, but we might be asking the wrong questions.
But what does all of that mean? Can a deck of cards give us advice when we're confused, lost, or unable to see another option? The answer is yes if you use them correctly.
At Tarot Technique, we'll help you understand the basics of a Tarot deck, the most common and rare Tarot spreads, and how to read the cards to draw important insight into your life. Who knows, you may get so good you can read for others!
Our guides were made with new Tarot users in mind, but we also want to see experienced readers grow in their skills. Similar to any tool, Tarot doesn't have to be done one way, but specific ways are more effective.
If you want to get the most out of your Tarot readings, stay positive and keep learning. We'll help you with the learning part, but it's up to you to practice, memorize the cards, and how to read them.
How This Works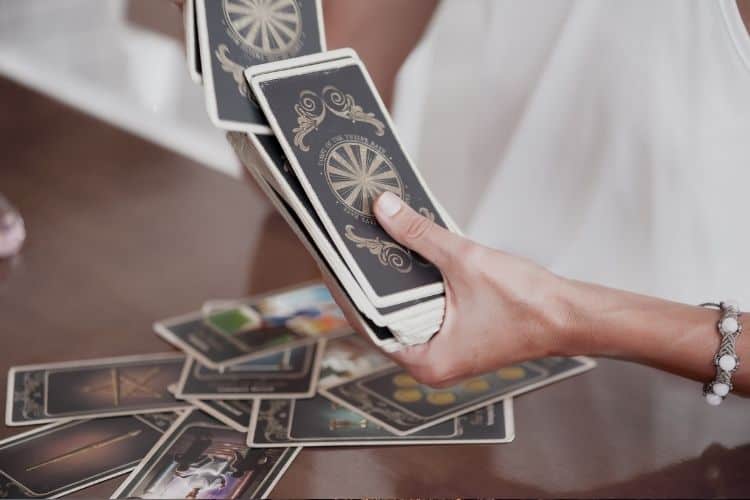 Subscribers of the Tarot Technique will learn from experienced readers, certified professionals, and Grand Masters. Our goal is to provide thorough guides that examine the intricacies of the Tarot.
At the same time, we want to equip our readers with the confidence to explore the unknown, ask deep questions, and learn about themselves. The Art of Tarot reading is only as good as you make it!
Whether we're discussing the individual Major Arcana's, explaining which spreads best work for artists, or examining the philosophy surrounding the practice, all of our educational writings will be guided by the following principles:
Guides for EVERY Skill Level
Every article we write is made with the reader in mind. We want to world to have a personal experience with the Tarot, so whether you're a novice or savant, we want your voice to come out in our writing.
Tarot readers of all experience levels, ages, or backgrounds will find a guide that teaches them something new or expands their knowledge on another.
Honest Insight That Comes From Experience
The most commonly used Tarot deck contains 78-cards, and each has its own meaning, but every spread and combination of the Major and Minor Arcana will change based on the cards surrounding them.
Learning what each Arcana means is just the start. To truly understand the principles, concepts, and ideals of each card, you need experience, which we offer you in our guides.
Insightful Topics on Spirituality
Tarot decks are used for spiritual guidance and as a way to connect others to their inner wisdom. It's nearly impossible to separate the importance of spiritualism in Tarot, as you need to believe it will work for it to work. We'll help you get in the right headspace to get the best out of your experience.
From choosing a good deck to sleeping with your cards and picking a card that represents you, you'll find your spiritual Avatar amongst your deck that connects with you on a deeper level.
Immersive Tutorials and Spreads
Some of us learn better by visuals, which is what Tarot is all about. All of our spreads will use different combinations and insights to help you understand how they interact with one another. Our tutorials will explain beginner concepts like reverse cards and expert discussions revolving around reader intent and projecting.
Approachable Lessons
Reading Tarot can feel unapproachable for some, but we believe that the right teacher can unlock any student's potential. Knowing what makes the practice of Tarot magical, we cover aspects of its use without losing our readers along the way.
You'll find everything you need to know about Tarot right here. As the practice grows and evolves, we'll continue to update you and couch you every step of the way.
Become a Tarot Reader Yourself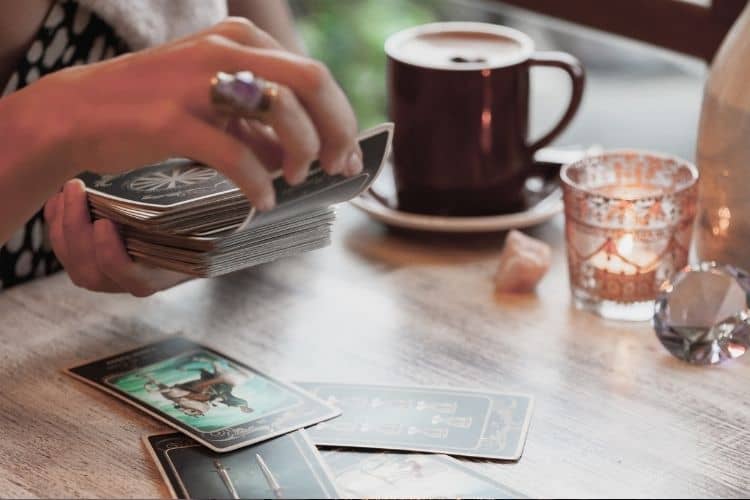 To learn the art of Tarot card reading, you'll need great teachers. The process of learning Tarot reading is never-ending, but you can learn some of the following basic, advance, and expert skills to transition into your new life as a gifted reader.
All of the Tarot card meanings by heart.

Know the most common and advance Tarot spreads.

Being able to tell a story through the Tarot.

Develop the fortitude to stay focused during a reading.

How to approach clients for Tarot readings.

How to become a certified Tarot reader.
That looks like a lot of work, but those are only six things. Becoming an expert reader is a building skill, and we're positive that with a bit of practice, you can go pro with ease and confidence.
We'll help you equip yourself with tried and tested techniques that connect you with your reading clients and build a strong reputation.
Doing something you love is rewarding; it's why we at Tarot Technique became experts ourselves. We want to watch you succeed as a full-time reader, and we are excited to help you on this journey.
We hope that our guides will open the door to hours of research, understanding, and techniques that were previously unexplored. Whether you're a solo practitioner or a traveling reader, Tarot Technique welcomes you to our community and wealth of knowledge!
Our Core Values
Authenticity, Creativity, Passion, Courage, Honesty, Approachable
Meet Our Featured Writers
Our team is full of Tarot readers and spiritualists; meet some of our featured writers. 
Lou Siday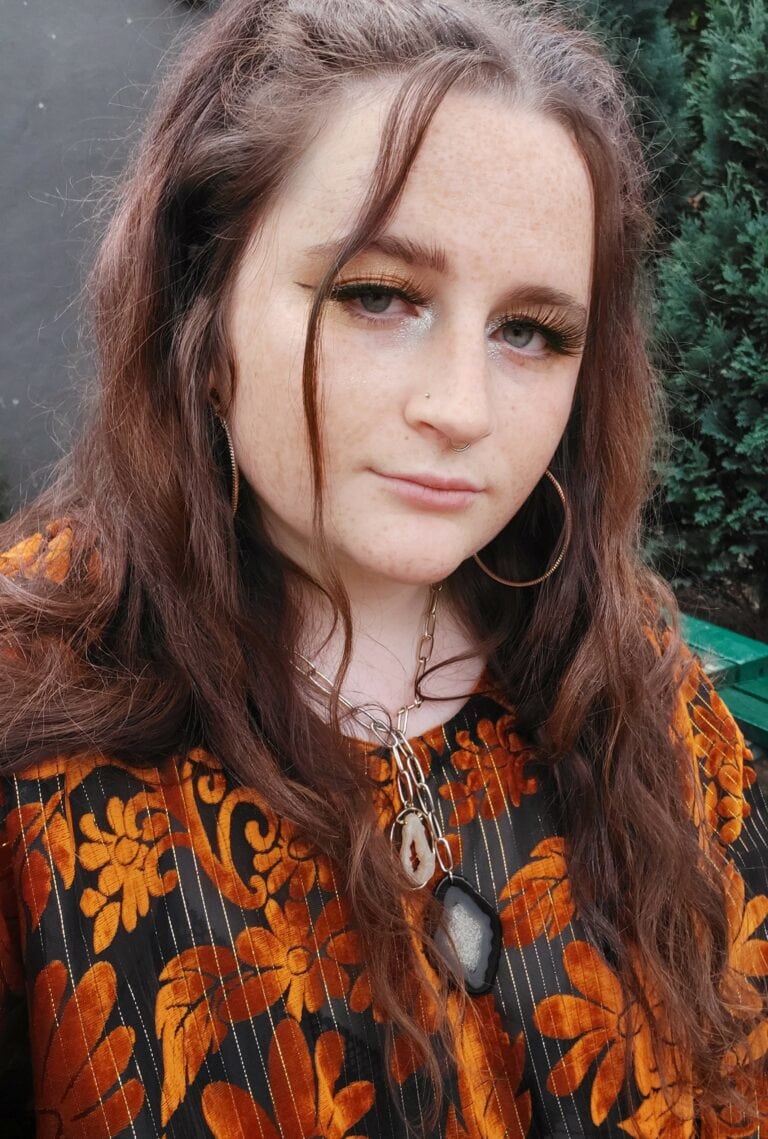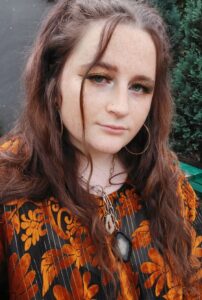 Lou specializes in Tarot, spirituality, wellness, and new-age content. She first picked up a Tarot deck in her early teens, but she didn't start learning to read the cards for a number of years. One day she picked up the deck, and there was no looking back. Now she primarily reads for herself and her friends by doing general reads and allowing room for surprises.
While Lou primarily uses Tarot as a reflection tool, she can't deny that sometimes it feels like there is an outside force affecting her readings. She often encounters odd coincidences, and as we all know, there is no such thing as a coincidence. She loves writing for Tarot Technique because it allows her to spread her knowledge of Tarot and create simple and easy-to-use spreads to help others on their own journey. 
Lou's favorite tarot deck is the Modern Witch Tarot because it updates the classic Rider-Waite imagery with fresh but still recognizable artwork. 
Thea Engst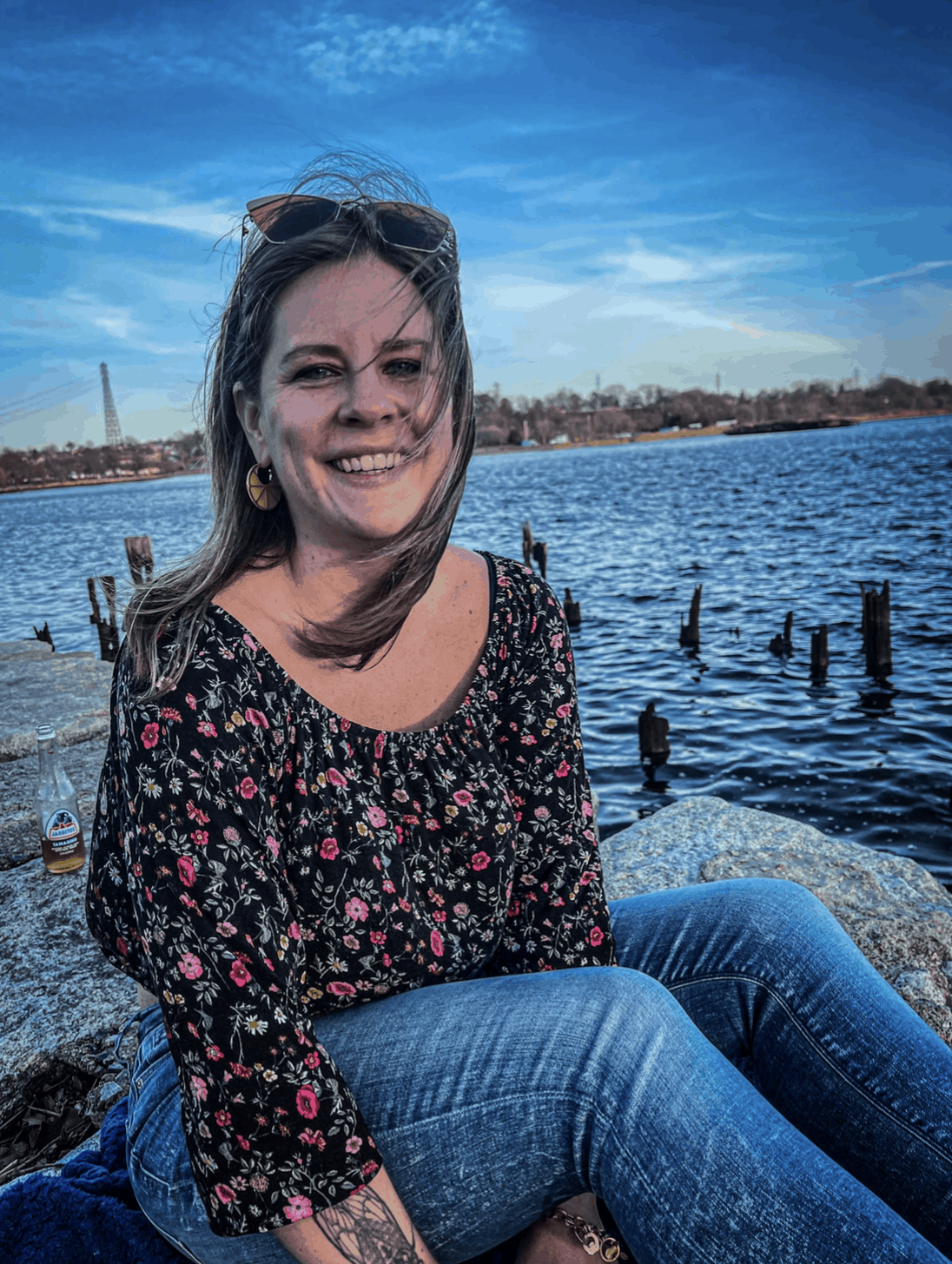 Thea has been learning and working with Tarot for over six years. She's worked with a mentor, taken courses, and honed her skill through hours of practice and time interpreting and understanding the cards. She primarily utilizes Tarot for her own personal guidance to help her loved ones through difficult times. However, she also loves selling readings through Etsy and Instagram to help others who are called to her for guidance.
When working with Tarot, Thea loves using the Motherpeace Deck and will often incorporate oracle cards and a pendulum for clarity on difficult readings and questions. When she isn't working with Tarot, Thea enjoys blending her passion for creating unique cocktails and spirituality by publishing cocktail recipe books.
Check out her book Spirit of the Tarot, a cocktail book of recipes that are inspired by the Tarot, and Nectar of the Gods' a cocktail book geared towards helping you drink like the Gods. 
Miah Schmahl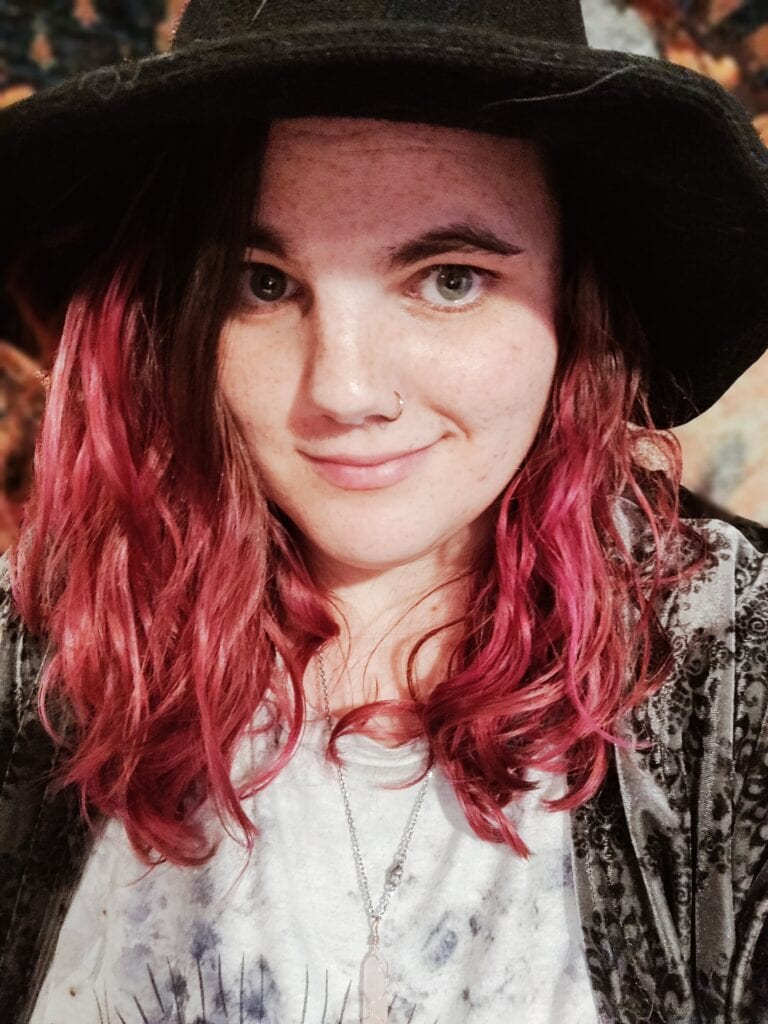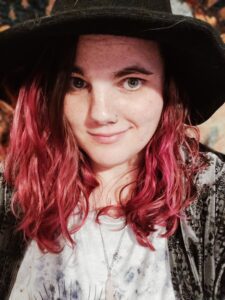 Miah has always had a thing for spirituality. When she started reading runes and playing with crystals, Tarot seemed to be the next logical step. It has quickly become one of her favorite ways to gain reflection on her life, have a good laugh, and sometimes help a friend out. She has also become a collector of decks and enjoys finding unique ones to add to her collection. She's a fan of both Tarot and Oracle decks.
She loves the different artwork and variations of the traditional Riter & Waite imagery and meanings. Currently, she collects primarily rainbow and pop culture-themed decks. Her favorites are the Cosmic Vision Tarot Deck and The Wild Unknown Pocket Deck. She enjoys doing general readings for herself or her friends and weeding through the mysteries of life. Some things are just too weird to be a coincidence. She loves passing on what she has learned on Tarot Technique, along with helping readers find cool and unique decks to add to their collection. 
Jessica Rosslee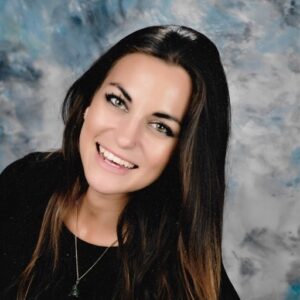 Jessica has been practicing Tarot for over twelve years and believes it's crucial to approach the art with respect and humility. She regularly does readings for herself and receives readings from other Tarot experts. While Jessica doesn't perform readings for others, she is passionate about learning everything she can about the art and using it further her spiritual journey. Jessica's favorite Tarot deck is the traditional OG Riter & Waite. Her traditional approach to Tarot allows her to further her respect and love for the craft.