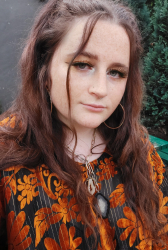 Latest posts by Lou Siday
(see all)
Starting Tarot can be pretty overwhelming. I remember having a deck for years before eventually immersing myself in the practice. I was honestly too scared to try, believing I would fail. I thought that there was just so much to learn and that I was not going to be able to read the cards properly.
But, I soon realized that Tarot was a gift. The cards allow us to understand ourselves and the world around us. Since beginning my Tarot journey, my life has improved dramatically.
I feel so much more connected with my spirit and the universe, allowing myself to grow and be guided. I still am definitely on this journey and still have a long way to go with so much to learn. But, I am confident in my path and the guidance that the cards provide me.
For me, buying the right deck was my starting point. I had Tarot decks before, but I did not feel a connection with them. But, as soon as I held a certain deck in my hands I realized that this was the deck for me. I realized that this deck was my deck and these cards were here to guide me.
This article will look at the best Tarot decks for beginners. I have picked decks that are easy to read with traditional suits and cards. The symbolism and imagery on the cards will be simple to understand and guide your intuitions and understand of Tarot.
Most also come with a handy guidebook that allows you to learn the cards as you do readings. I will then discuss how you yourself might pick the perfect Tarot deck for you and your needs.
8 Best Tarot Decks for Beginners
With research and my own personal experience, I have picked the eight best Tarot decks for beginners.
The Rider-Waite Tarot Deck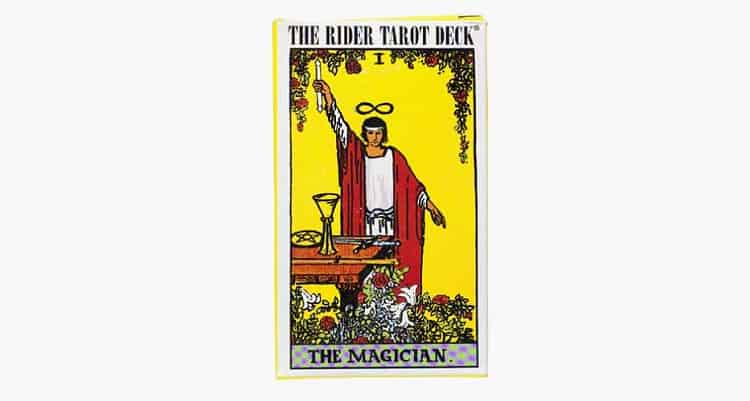 The Rider-Waite Tarot deck was first published in 1909 and is probably the most famous Tarot deck in the world. It is an extremely influential set of cards that has inspired so many people to start their Tarot journey.
The cards were designed by Pamela Colman Smith with beautiful imagery and symbolism. The scenes that are displayed on the cards make them easy to understand and interpret, perfect for beginners.
Pros
Easy to read and traditional
Cons
Uses roman numerals which can be hard to understand
The Modern Witch Tarot Deck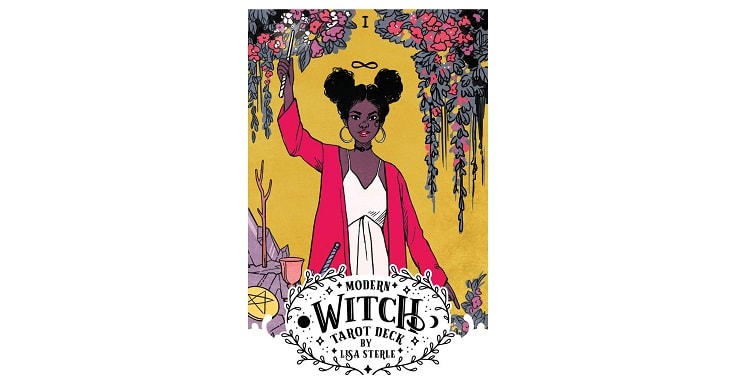 This deck is a favorite of many Tarot readers because of its beautiful, bright designs. Lisa Searle illustrates this deck and uses the traditional symbolisms that appear in the Rider-Waite deck with a modern twist.
The Modern Witch Tarot Deck celebrates women of all forms and comes with a small guidebook for reading and understanding the cards. I absolutely love the imagery of these cards and the way Searle has updated the traditional Tarot deck.
It is an inclusive set of cards, portraying a beautiful range of women. The cards also have their name written on which makes them super handy for beginners.
Pros
Inclusive and simple to read
Cons
Includes images of technology such as laptops and motorbikes which might put you off if you are looking for a timeless deck
Pretty Spirits: The Tarot Edition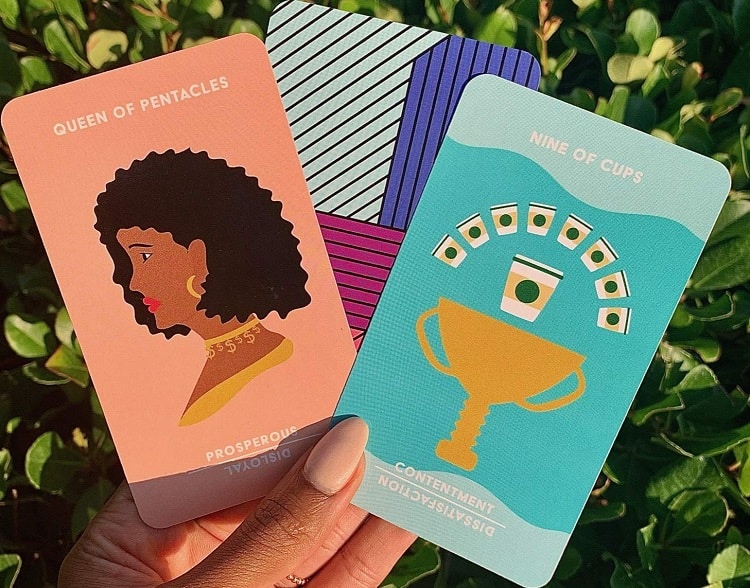 This deck by Pretty Spirits is relatively new, but it making a big impact in the Tarot world! I kind of wish it was around when I first began to read Tarot as they have approached the cards in a wonderful way.
On every card in the deck is two keywords; one for the upright meaning and one for the reversed meaning. This is pretty intuitive and makes reading cards as a beginner much simpler!
The illustrations are pretty, but they might not appeal to everyone as they are modern and cartoonish.
Pros
Intuitive and easy to read with keywords on the cards
Cons
The cards lack traditional symbolism and imagery that allow you to deepen your understanding of their meaning
The Good Karma Tarot Deck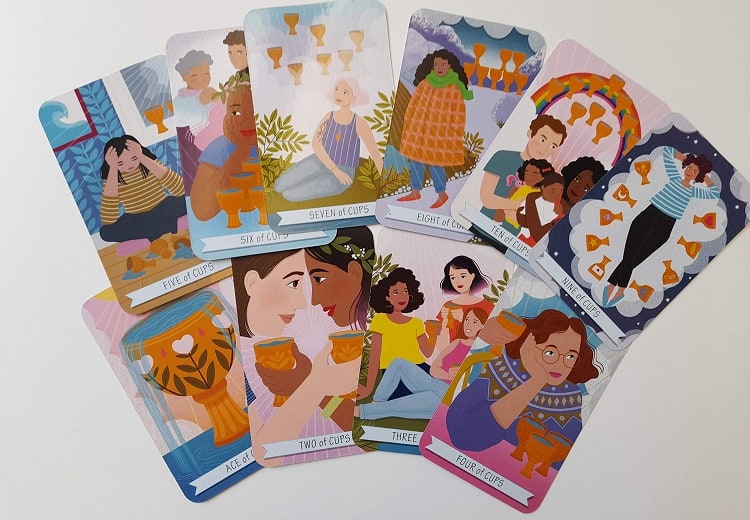 This beautiful deck is designed with beginners in mind and comes with a great guide to the cards. The illustrations on the cards exude positivity with bright, bold designs. The cards show you the messages within and allow you to use your intuitions when it comes to reading Tarot.
A lot of the characters on the cards who are traditionally portrayed as male are now portrayed as female. For example, the Hanged Man becomes the Hanged Woman. This may put a lot of people off, as the lack of masculine representation may make the cards difficult to relate to.
Pros
Bright and bold designs that are nice to look at and easy to understand
Cons
Lack of masculine representation which may alter the energy of certain cards
Everyday Tarot Mini Tarot Deck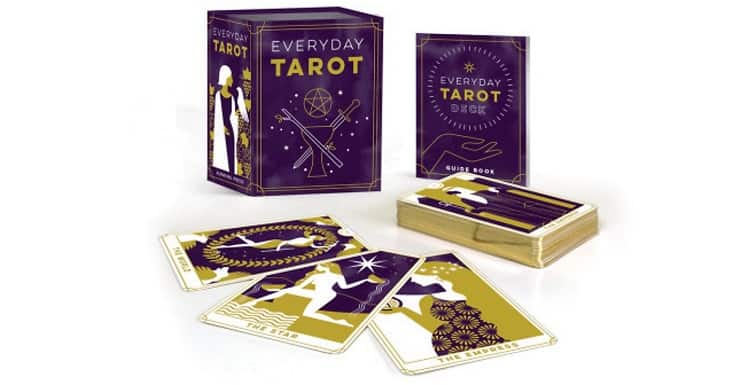 This Tarot deck comes from Brigit Esselmont, the founder of Biddy Tarot which is a website designed to help beginners at Tarot reading. The Everyday Tarot Mini Tarot Deck is a great place to begin, with beautiful packaging and designs. It also comes with a mini guidebook.
The cards are based on the original Rider-Waite designs with a simpler and slicker touch. The symbols are uncomplicated and the guidebook easy to follow. I love the colors of the deck and its stripped-back approach to Tarot. The size of the cards also makes this deck a must-have as you can take these cards everywhere with you!
Pros
A small deck with simplistic and traditional designs
Cons
Some people might not like the lack of color in the cards
The Robin Wood Deck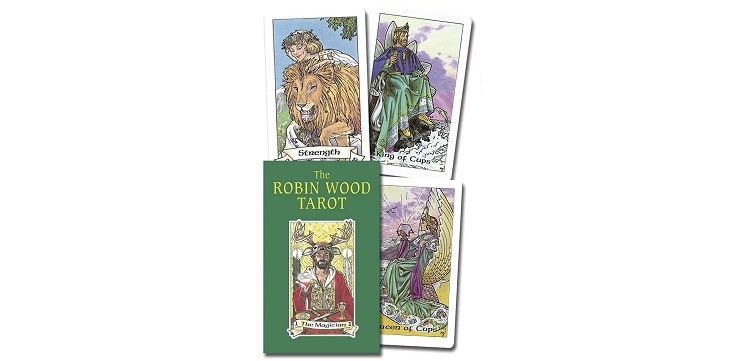 If the Rider-Waite style isn't for you but you are looking for a deck that still has the symbolism embedded in the imagery on the cards, then consider the Robin Wood deck.
This is a favorite of many Tarot readers because of its earthly, Pagan imagery and its beautiful fairytale-esque illustrations. This deck feels pretty old school, with the characters on the cards quite traditional. The illustrations really remind me of an old children's book, which I know isn't for everyone.
Pros
A nature-focused alternative to the classic Tarot deck
Cons
Quite intricate designs that might feel a bit outdated
The OK Tarot Deck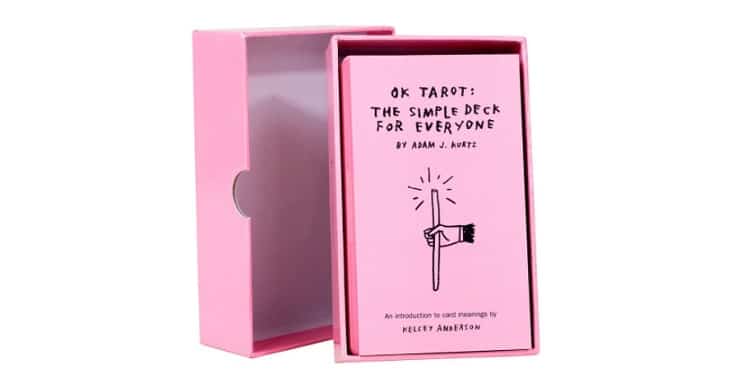 This deck is definitely on my to-buy list because of its unique style! I love the baby pink cards and the simple, hand-drawn illustrations.
What I love about this deck is that characters are removed and symbols are at the front of the design. For example, the Hermit card simply depicts a lantern. All cards are labeled, too, meaning that you know which card is which.
Pros
A unique and modern deck with simplistic designs
Cons
It might be hard to get everything you need out of the images, making the reading difficult
Llewellyn's Classic Tarot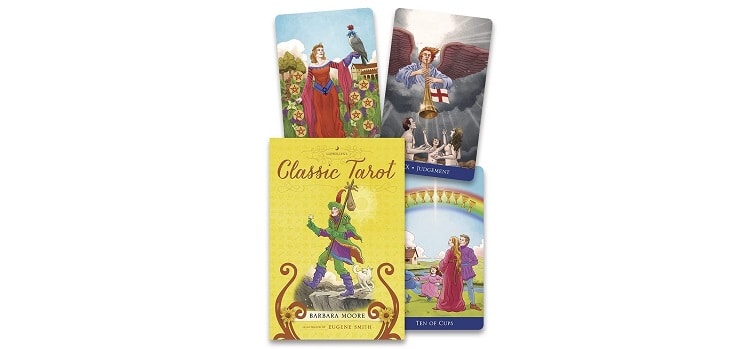 This is a pretty traditional Tarot card deck, with imagery similar to the Rider-Waite deck. However, there is an immersive nature to this deck that is truly breathtaking. The scenes that are depicted feel real and alive and you feel transported when using these cards.
The weather and elements feel a big part of this deck, which I like. The colors are bright and the characters and detailed.
Pros
Traditional and familiar images with an immersive feel
Cons
This deck might feel a bit too much for some, with the bright colors and details
How to Pick Your First Tarot Deck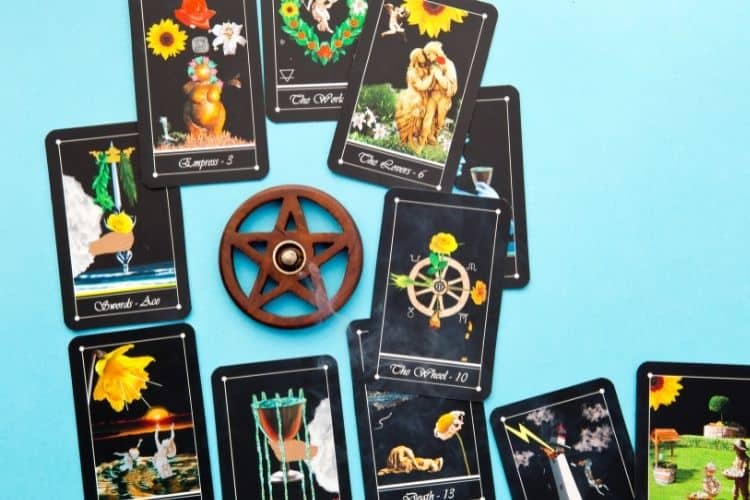 These eight Tarot decks are all great places to start when it comes to Tarot reading, but which you pick is really down to you and your own connection with the cards. Sometimes it is easy.
For example, I had Tarot decks for years that I didn't use because I didn't feel they were right. This meant that I wasn't practicing Tarot. Then, I discovered the Muse Tarot deck and was immediately overwhelmed with the cards and images. I realized that this was the deck for me.
However, sometimes it can be difficult to know which deck to buy first! So, let's look at some tips on how to pick your first Tarot deck.
Listen to Your Intuitions
The best way to pick your first Tarot deck is to listen to your intuitions and go with what your gut is telling you. Look at different decks and see which ones draw you in. Consider other people's advice on the good things and bad things about each deck, but make sure you listen to yourself first!
If you can, try to go to a shop that sells Tarot cards. This means that you can pick up the decks in your hands and get a feel of their energy. This will allow you to be guided more in your choice.
Pay Attention to Aesthetics
Cards are art that have been created with passion and spirit. Yes, it is important for the cards to be easy to read if you are a beginner, but don't neglect your own personal taste.
If you like traditional Tarot decks then definitely go for the Rider-Waite deck or the Llewellyn's Classic deck. But, if you prefer more whimsical and out-there designs, follow your heart and purchase the deck that is right for you!
For me, I was completely connected to the Muse Tarot deck as soon as I saw it. However, it made learning Tarot a bit more difficult as the images do not contain the more traditional symbolism and the suits have alternative names.
However, because I felt connected to the deck I have no regrets about choosing to learn Tarot with these cards.
Keep in Mind what You are Needing from the Deck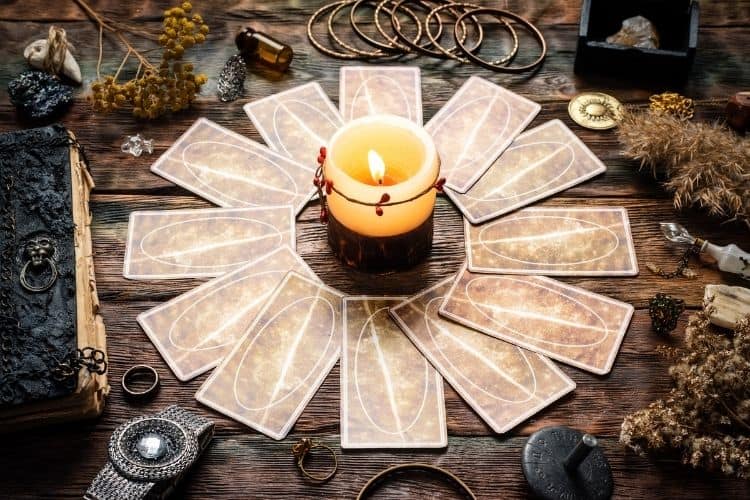 Everybody goes into Tarot reading for their own reasons. Sometimes, we are using Tarot to guide us and help us on our life's journey. For others, they are using Tarot to connect with the universe, nature, and the elements.
Take time to think about what you are needing from Tarot, and what decks will provide you with this. If you are wanting to feel empowered in your femininity, the Modern Witch Tarot deck would be a great place to start. If you wish to embrace nature and magick, the Robin Wood deck will provide you with this.
Think Practically
There are so many different shapes and sizes of Tarot cards, and this means that you need to consider practicality when choosing which Tarot deck to buy! If you have small hands, bigger decks might be harder to shuffle.
Before buying a deck, make sure you know what size you are buying. If you are ordering a deck online, check out the dimensions of the cards. If you are in a shop, ask if you can hold the cards and give them a shuffle before buying them. This will allow you to know if the cards are a comfortable fit for you.
Best Tarot Decks for Beginners: FAQs
I hope this guide on the best Tarot decks for beginners has helped you in making the right choice when it comes to Tarot decks! So, let's look at some FAQs in regards to beginner Tarot decks.
Question: Can I Buy my First Tarot Deck?
Answer: Of course you can! The rumor that you can only be gifted a Tarot deck is a myth and buying a deck yourself will no affect your Tarot reading skills whatsoever.
Question: What Is the Best Tarot Deck for Beginners?
Answer: The Rider-Waite Tarot deck is the best one for beginners as it is the most famous deck with traditional, classic imagery and symbolism.
Question: How Do I Choose the Right Tarot Deck?
Answer: To find the best Tarot deck, listen to your intuitions! Think about what you need from the Tarot deck and which decks you find yourself drawn to.
Question: How Do Beginners Learn Tarot Cards?
Answer: If you are wishing to begin Tarot reading, it is great to practice every day. You may also want to learn the major arcana first before adding the minor cards into your practice. Check out our simple guide to all the cards here that will help you begin your Tarot journey!
Question: Where Can You Buy Tarot Decks?
Answer: There are so many different places to buy Tarot decks! Amazon, Etsy, and other major online stores will have a whole range of Tarot decks available. Tarot decks are also available to buy in bookstores and spiritual stores.
Begin Your Tarot Journey Today
I really hope my guide to the best Tarot decks for beginners has given you the inspiration to go out and get yourself your first deck! There are so many wonderful artists around the world creating beautiful designs and I am always excited to discover new decks and ways artists interpret the traditional cards.
The eight decks I have mentioned in this article are all brilliant places to start with Tarot. They are easy to understand with straightforward images and symbols. I hope you find the perfect Tarot deck for you from one of these options.
Good luck on your Tarot journey!
Continue reading our guide to: