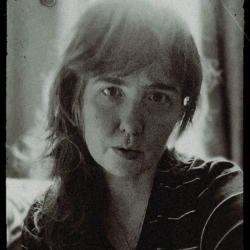 Latest posts by Amber Brinnier
(see all)
To me, the best tarot Instagram follows aren't necessarily those who have the largest platform or following, but those whose approach to the tarot resonates with me most deeply on a personal level. This includes lesser-known local readers, as well as established practitioners in the esoteric community. One of the benefits of social media is bringing people and perspectives from far and wide together, and the esoteric world of tarot is no different. 
As a divination tool, tarot differs from astrology in that, though each card stands for a universal archetype, the meaning and synthesis of the cards are largely left up to the interpretation of the reader. Their unique individual voice, experience, and expertise in bringing forth messages from the cards help us not only understand ourselves through the use of spreads and personal readings, but when readers choose to share their voices through the medium of social media such as Instagram, they allow us to synthesize their perspectives into our practice. 
The qualities I look for in a good tarot reader on Instagram are whether their tarot resonates with me, whether I learn anything from their Instagram posts, whether they have a lot of content available to learn from, and whether I trust in their knowledge and interpretation of the tarot.
Keep in mind that while it is useful and valuable to use other tarot readers as a resource, your best practice comes when you develop your relationship and lexicon of meaning within your cards, which may also vary from deck to deck. With that being said, here are some of the best tarot Instagram follows I have to recommend, in no particular order. Each of these has, through the sharing of their tarot practice, helped me achieve a deeper level of understanding of the tarot. 
@Archaichoney
they/them
Of all the tarot readers listed here, Britton of Archaichoney is the one I connect with the most. I have followed them for many years and while their content isn't as tarot heavy as it once was, every now and then they will do a live mini-tarot reading on their stories. I really like the way Britton has used the tarot to help narrate their experience and day-to-day life as a practicing witch in Eastern Oregon. They are a true role model to me in my tarot as well as witchcraft practice.
Pros
Additional magical instruction, content pertaining to more than just tarot, great writing.
Cons
Not a lot of current tarot content, mini-readings are not frequent.
@Millenialsoulfood
they/them
Keyonce of Millenialsoulfood is a powerful reader and truth-teller whose work goes beyond tarot, but whose insight is so valuable that I had to include them here. They integrate astrology and their ancestral spirituality to bring a no-nonsense, informative view of the cards and what's going on with them. They even include tips on ways to shuffle, how to cleanse your cards, and other useful information for your tarot practice.
Pros
Plenty of magical advice, an intersection of disciplines, a lot of tarot material.
Cons
Their readings do not always resonate with me.
@The.word.witch
they/them
Portland, OR based Charlie Claire is not only a tarot reader but a teacher and deck creator as well.
Their Instagram
delves into their life as well, while also featuring in-depth analysis and discussion of the tarot, as far as decks, cards, and spreads.
I really love their ultra-inclusive approach to the tarot, which elevates it beyond the sometimes harmful stereotypes that can be contained in the traditional meanings of each card. True to their name, their words on the tarot are a valuable resource for those of us looking to deepen our own practice, while also being easy to understand and accessible for beginners.
Pros
Inclusivity, a lot of material to look back on, a unique approach to tarot.
Cons
Inconsistent posting.
@Thejessicadore
she/her
Jessica Dore's insight into the tarot through the lens of psychology has had a profound impact on my practice and my relationship with each card. Her card of the day posts delve into the cards from a psychological perspective, with elements of traditional storytelling adding a satisfyingly rich undercurrent of dimension to the meanings held within.
This understanding of the tarot has shaped my perspective on the cards in an immeasurable way, and I find myself revisiting past posts often. While the bulk of her work is available via Patreon, Jessica generously includes these daily pulls and tarot inspirations almost daily on Instagram.
Pros
Valuable knowledge, unique perspectives, a wealth of information.
Cons
Full material is moved to Patreon, more information about individual cards vs. cards in spreads.
@crow.mother
she/her
I have only recently come to follow Liza, Crowmother's Instagram page, after Instagram's explore feature showed it to me a number of times and I found the daily tarot readings there to have a lovely resonance with my day to day life at that time. In my experience, while every tarot reader's readings are true and valid, not every reader is attuned to every person – hence the popular phrase tarot readers use nowadays, 'Take what resonates, and leave the rest.'
For me, most tarot readers tend to tune in and out of my particular 'channel', from time to time – unsurprisingly, given the cyclical and spiralic nature of existence. While every daily post doesn't connect, when they do, they hit hard, and straight to the heart of the matter. Like a lot of other readers here, Liza includes snippets of her life and spiritual practice outside of the tarot.
Pros
Daily tarot pulls, a variety of practices outside of tarot, useful advice.
Cons
Pulls are not timeless.
@Marcellakroll
she/her
Marcella is an artist, intuitive, and deck creator who I found through the divine, mysterious magic of the algorithm, as I have with many of the other readers here. The oracle deck she has created is simple yet inspiring, and some of the other readers listed use it as well, which adds another dimension to learning – to see the oracle interpreted by its creator as well as in the unique lens of another's vision.
As a fellow neurodivergent, I appreciate her perspective on the tarot and the collective readings she gives. As well as one on one intuitive tarot/oracle sessions, she also offers animal communication sessions and timeline jumping sessions.
Pros
Able to book readings, multiple magical perspectives, cute Bearded Dragon content.
Cons
Collective readings are in video format, not written out.
@Sistertemperancetarot
they/she
For those looking for regular spreads that come with a deep dive into every aspect of the cards from a loving, heart-centered perspective, look no further than Angeliska, Sister Temperance. Along with New and Full Moon spreads, Angeliska also conducts live tarot readings on their channel.
I love their voice and deep insight into collective matters through their in-depth spreads and explanations, as well as their deep commitment to justice through the lens of tarot. I always find it fascinating to compare my personal meanings of certain cards and find that theme or archetype in another's reading – it is validating and affirming when our perspectives align, and sparks curiosity and further study when they don't. Because of Angeliska's style of reading I find myself learning and comparing in this way the most with their work.
Pros
Activism included in their tarot, detailed, descriptive interpretations of cards and spreads, Live tarot sessions.
Cons
Readings are not timeless, tarot discussions can be lengthy.
@Queentaytarot
they/she
Taylor is such a sweet, genuine soul, and that shines through in live readings they give and post on their page frequently. A card reading on their page feels very intimate and as if you are there together, getting the reading in person.
It is enlightening to watch them receive downloads about the people receiving the messages during their card readings in real-time, something that has always fascinated me as I develop my own intuition and relationship with my guides while reading tarot for others. While Taylor doesn't have as much of a following as some of the readers listed here, their voice and insight is just as important and powerful.
Pros
Bookable, amazing energy, frequent posting.
Cons
Their reading style may not resonate with everyone.
@wildsoulhealing
she/they
Lindsey Mack is a staple in the tarot community, the creator of the popular Tarot For the Wild Soul podcast, as well as an in-depth tarot course of the same name. What I like about Lindsey's approach to the tarot is that it is soul-centered, trauma-informed, and intuitive.
While she gives meanings to the cards she also urges us to feel into these meanings in our own way, as they come up for us. Taking her course changed my approach to reading and added a dimension that I had not been able to find on my own. I see her as a living expression of the Hierophant card – a teacher who, through their teaching, also urges you to look to your own knowing and understanding.
Pros
soul-centered tarot, inclusive, unique perspective.
Cons
Most content is delivered outside of Instagram, ie. podcasts, newsletters, courses.
@conjure_south
she/her
Conjure South is the Instagram page of Queen Co. Meadows, a traditional African American folk magic practitioner, rootworker, and tarot reader. Her page includes tips on hoodoo folk practices as well as live daily tarot pulls that are then posted to the grid in video format – ranging from about 7 to 30 minutes long.
Here she goes into great depth about the pulls and the energy for the day. I love hearing all perspectives on the tarot, including and especially from practices outside of my own. While hoodoo as a general practice isn't closed, certain facets of it are, and it is extremely important if you are not a member of the African diaspora to approach these practices with the utmost respect and make sure you are there to listen and learn before anything else.
Pros
Deep wisdom, a royal legacy, powerful energy.
Cons
Hoodoo may not resonate with everybody, energetic readings are on a daily basis, so not timeless.
@elysianspirittarortllc
she/her
Ashawnee is a gifted tarot reader and astrologer who is quite active on the platform, sharing daily wisdom. Like many tarot readers, she does live collective readings – often by sign. What I like about Ashawnee is that she is transparent in her personal journey toward understanding tarot and astrology, while also being full of valuable wisdom already.
A lot of the time when viewing the work of another reader, their obvious knowledge and prior integration of aspects of tarot can be overwhelming or discouraging for beginners. There is a lot to learn and it can often feel like we are playing catch-up to others.
Ashawnee obviously has a natural gift and knows what she is talking about, but her words and methods are accessible to everybody, and she isn't above checking a guidebook for added insight during a reading, which is refreshing to see.
Pros
Relatable, frequent posting, a valuable perspective.
Cons
Light on tarot material and heavy on astrology at the moment.
@imperfecttarot
she/her
Imperfect Tarot, rather than being the personal or business page of a specific reader, is a deck co-created by tarot readers and artists Lindsay and Stephanie. The Imperfect Tarot is another ultra-inclusive deck that seeks to divest itself from the hierarchical and gender-conforming language and imagery of traditional tarot – for instance, in the place of Court Cards, they have created Essence Cards, which serve the same purpose but without implicit gender or hierarchical roles.
I love seeing tarot readers and decks moving in a more inclusive direction while still holding to the essence of each card. The descriptions of the beautiful artwork – excerpts from the guidebook from this deck – are useful for any tarot practice regardless of the deck being used.
Pros
Beautiful art and descriptions, inclusive.
Cons
Few of the card images have interpretations offered alongside them.
@unseenhands.collective
she/her
Amanda of Unseen Hands Collective is one of my favorite tarot readers on the internet. One-third of the Unseen Hands Collective, an 'intuitive arts collaboration exploring the unseen forces moving through us all', her approach to the tarot is unique and powerful. Through her monthly shift readings, as well as personal readings available for booking, she weaves a story through the cards, heavily influenced by the imagery within each card and utilizing a number of different decks, including traditional and oracle decks. Out of all the tarot readers listed, Amanda's insights have truly had the most impact on my practice and general approach to spiritual growth.
Pros
A beautiful approach to tarot reading, able to be booked personally, very resonant.
Cons
Tarot content is infrequent as of late, full readings are only available via subscription to a site outside of Instagram.
@themoontarot
she/her
Grace Selene is the creator of the Moon Tarot, a page that is chock full of affirmations and insights as well as daily energy readings that always seem to come at just the right time. These simple readings go straight to the heart of the matter, with plenty of material and affirmations based on tarot readings to scroll back through.
The real draw of this page, however, is the readings pulled on a daily basis, especially if you are a daily Instagram user. I am always shocked by how on point these daily energy readings can be, and do my best to integrate their wisdom into my life. Also included are full moon invocations, little bits of spiritual advice, and daily affirmations which can be useful no matter when they were written.
Pros
Daily pulls, short and sweet.
Cons
Daily pulls are not timeless, the page feels very impersonal.
Conclusion: Which Are The Best Tarot Instagram Follows
Whatever your preferred style of tarot reader on Instagram, there are plenty of readers out there to help you with your own practice. Some of them are even available to be booked for personal readings. Every reader on this list gets my full endorsement, but a few stand out:
The most universal follow of all those listed here would be Jessica Dore; I find myself returning to her Instagram the most often to seek interpretations when studying tarot.
The best teacher, with the most wealth of knowledge to be had outside of the Instagram experience, is Lindsay Mack of Tarot for the Wild Soul – taking her course changed my approach to card meanings, and her podcast is a wellspring of knowledge guaranteed to give you plenty of material to study.
If you are looking for a reader who is more informal, but with insight and clarity as well as frequent readings, give Taylor of Queentaytarot a follow.
Every tarot reader is different and will resonate differently with everybody. These are the readers who resonate with me often, and I hope some will resonate with you, as well as provide knowledge for you to deepen and expand your own tarot practice.
FAQs
Question: How Can Following Tarot Readers on Instagram Help Me With My Own Practice?
Answer: Following tarot readers and observing their relationship with the cards, and their way of interpreting the cards, especially as they are in relation to other cards in a spread, can help you with your own practice by comparing with the way you interpret the cards. By observing where there is a consensus of what certain cards mean, you can figure out the deepest meaning within each card.
Question: How Can I Tell If a Tarot Reader's Readings Will Resonate With Me?
Answer: You can tell if a tarot reader's readings resonate by watching a reader's live readings, or daily pulls, and recognizing what they are saying or talking about. If you feel like their advice is timely or you could put it to good use, that reader is likely in your 'channel' and their readings will often resonate.
Question: What is The Best Way to Find Tarot Readers on Instagram?
Answer: To find the best tarot readers, start by following all or most of the tarot readers on this list and liking tarot content on Instagram. Eventually, if you check out the Explore page, it should start showing you even more tarot content, and you can find your new favorites that way.
If Instagram is not the most practical way to learn
for you about tarot cards and you spend more time on Instagram, check out this guide: