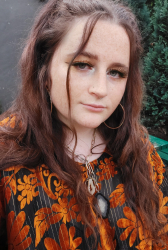 Latest posts by Lou Siday
(see all)
If you are new to spirituality, oracle cards are probably one of the best ways to tap into your intuition and explore ideas. They are my go-to gift for friends who always ask me for Tarot readings or have a collection of crystals. This is because they are easy to use, diverse, and beautiful! So, I thought I would write this oracle card guide for beginners so you know exactly what this type of spiritual practice is all about!
Oracle Cards Up Front
Both beginner spiritualists and experts use Oracle cards. They are intuitive and playful, allowing you to explore different aspects of yourself and the universe around you.
If you are new to oracle cards, I recommend you buy the Work Your Light oracle deck. These cards are gorgeous with an incredible depth to them. They also have keywords and ideas written on each card, so you don't always need to consult the guidebook throughout readings.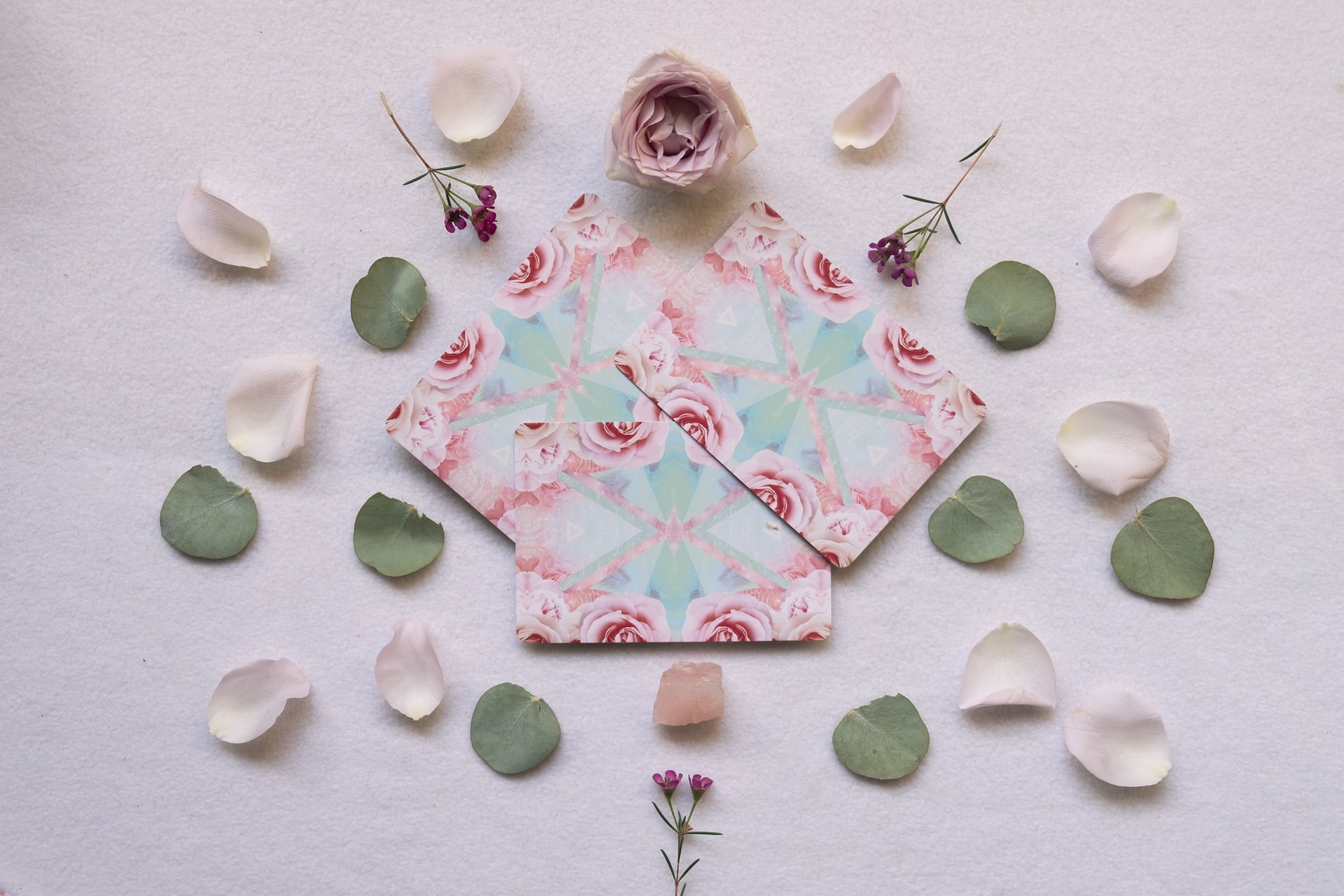 What Are Oracle Cards?
The wonderful thing about oracle cards is the diversity of decks. From decks about crystal healing to decks exploring the natural world, there are many to choose from. This means you can find the perfect deck for you.
I have always heard that oracle decks are 'Tarot decks, but easier.' Now, I totally understand this, but I feel that saying this diminishes the beauty of oracle cards. People who are experts in Tarot and know the meanings of the cards inside and out still will incorporate oracle decks into their spiritual practices. This is because of the freedom and insight that oracle cards provide you with.
Oracle cards are spiritual tools that allow you to get guidance and self-reflection from the universe. Every oracle deck is different, with its own theme and ideas. What is included on the cards is all down to the creator.
The range of oracle decks out there means you can get the perfect set of cards for your spiritual or personal wants and needs.
What Is the Difference Between Oracle Cards and Tarot Cards?
If, like myself, you are a Tarot reader. You may be wondering what the difference between oracle cards and Tarot cards is. They kind of work the same (they are decks of cards to perform readings with), but the similarities end there!
Tarot decks usually follow a very similar structure. You have 78 cards and four suits, and each card's meanings are pretty identical in each deck. A Hanged Man in one deck will mean the same as the Hanged Man in a different deck.
However, oracle cards do not have to follow these rules. Oracle decks can have as many cards as the creator wants, and they don't need to have suits at all! Plus, the content of the cards differs vastly from Tarot cards. Not just that, but the contents of each oracle deck will differ vastly from each other.
Every oracle deck has its own theme, with the ideas explored on the cards totally up to the creator. Oracle cards usually come with their own guidebook that helps you explore the different meanings behind the cards. Because of the freedom of oracle cards, there are so many different decks. Some may be based on mythological and fantasy characters, while others may be on plants and flowers. It makes oracle cards super exciting, and it means you can find the perfect deck for you!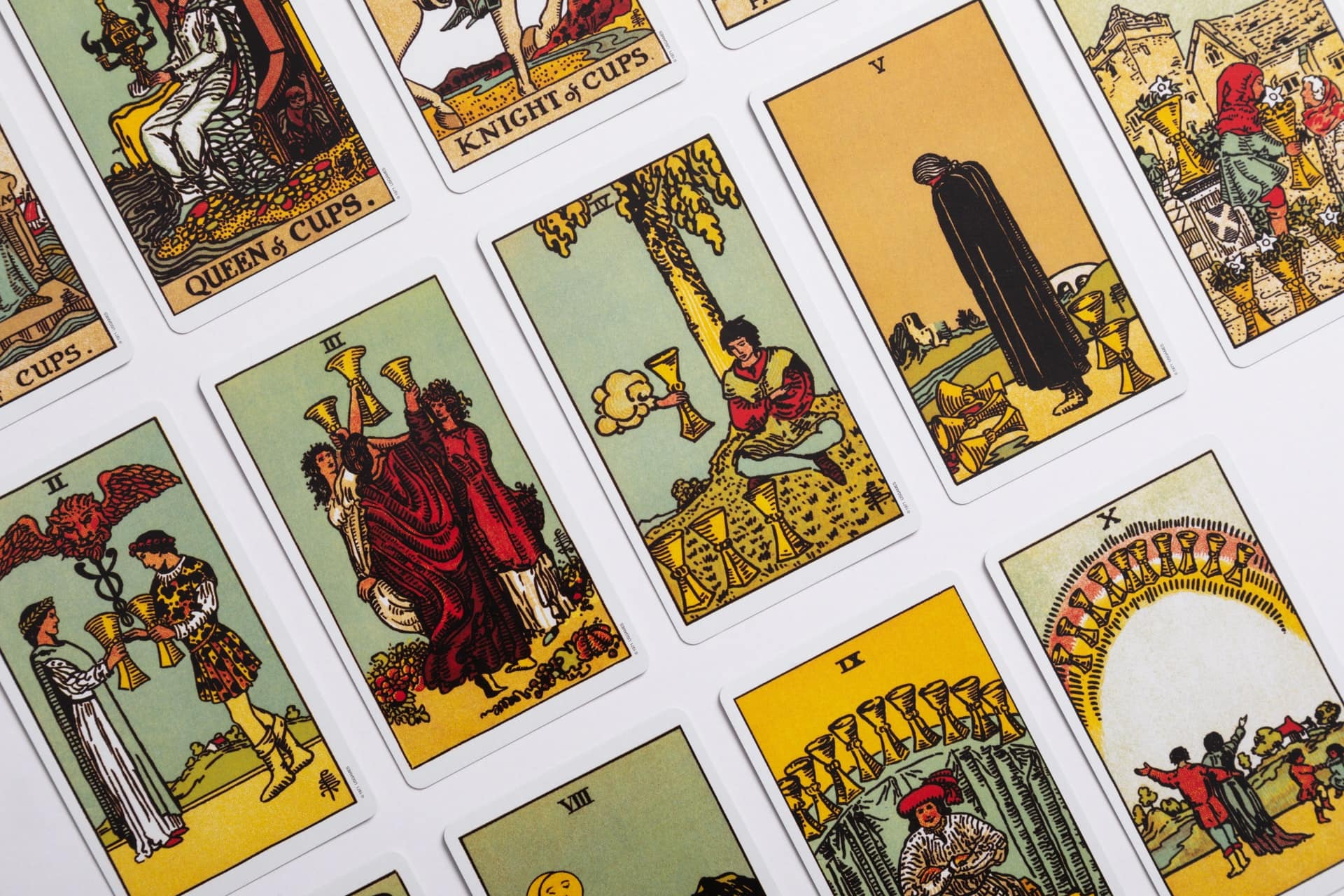 Different Types of Oracle Decks
Because the term 'oracle cards' just means any spiritual card deck that isn't a Tarot deck, I thought it would be helpful to look at the general types of oracle decks you can get. Of course, this list doesn't cover all the oracle cards. Because of the vast freedom of oracle cards, there are some decks you can't fit into a type!
Angel Cards
A popular type of oracle deck is the angel cards. Many spiritualists use these to connect with archangels. This type of oracle deck has a card for each angel.
You can pick a card a day to gain guidance from archangels or ask a specific question to the cards to gain clarity and understanding.
Affirmation Cards
This type of oracle deck is becoming super popular, and it is nice to see all the different decks coming out right now! These kinds of oracle cards are filled with affirmations and inspirational quotes designed to inspire you.
This is the perfect type of oracle deck if you are looking for cards that will boost your mood and enhance your self-love.
Pagan Cards
If you are into magick and Paganism, there are so many different oracle cards out there that are right for you! This type of oracle deck will allow you to connect with mother nature, gaining guidance and understanding.
I really like oracle cards with this theme, as we often forget the importance of nature and magick in the modern world. By using oracle decks with a Pagan theme, you can explore this side of yourself and gain a better connection with the universe.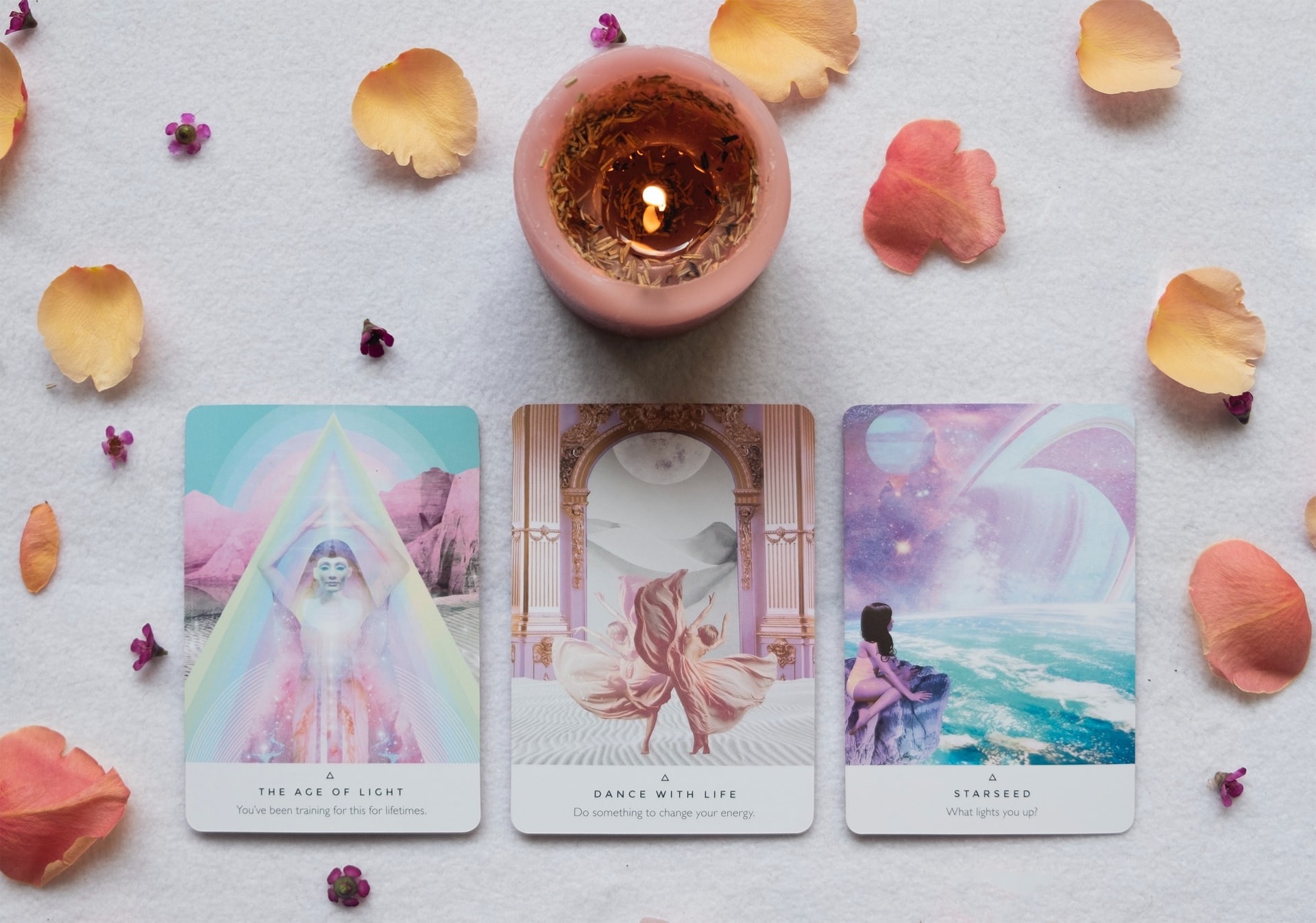 Spirit Animal Cards
A big theme I see in oracle decks is spirit animals. These oracle cards will allow you to be guided by nature, connecting with the energy of different animals.
The idea of spirit animals comes from Native American custom. Certain Native American cultures believe that we all have spirit animals that are there for us throughout our lives. This is an essential part of their heritage, so please always be aware and respectful when wanting to incorporate spirit animals into your spiritual practice. As someone who is not Native American, I chose not to use spirit animal cards.
If you want to learn more about spirit animals, please seek information from the correct sources and always be respectful and open when learning about these customs.
How to Find the Right Oracle Cards for You
Because of the enormous choice of oracle cards, it can feel pretty overwhelming! So, what are my top tips for finding the right oracle deck for you?
Intuition
Your intuition is the most important thing to consider when picking an oracle deck. Sometimes, we are just drawn to a particular deck, and there is a reason for this. All oracle decks have their specific energy. Occasionally, we are simply connected to their energy and drawn to them.
If you can, go to a spiritualist shop so you can see the oracle cards in front of you. Spending time with the different decks is useful, feeling their energy.
Look at Reviews
Reviews are a great way to determine if a deck of oracle cards is right for you. When I discover a new deck online that I really like the vibe of, I will always watch a YouTube walkthrough before purchasing. This allows me to see the different ideas included in the deck.
There are so many different reviews out there on the internet, too! Please have a look at different oracle cards and their reviews to figure out which deck is right for you.
Think About What You Want from Oracle Cards
Because of the diversity of themes in oracle cards, it is useful to have a good think about what you desire to achieve using oracle cards and what you want out of them.
Are you looking for an uplifting deck that will inspire you to feel good about yourself? Then an affirmation oracle deck is right for you!
Similarly, if you want to gain guidance from Gods and Goddesses, there are decks out there that will help you on this journey.
Top Tips on How to Use Oracle Cards
Unlike Tarot, there is no universal way of reading oracle cards. Because of this, most oracle decks will come with a custom guidebook, or the cards will contain everything you need to know.
However, I want to give you a few tips on using oracle cards that are general to all decks.
Get to Know the Cards
When you have first got your oracle deck, I would recommend spending time reading through the guidebook and looking at the different cards before doing specific readings. Because all oracle decks are different, it is super important to connect with the deck before you use it.
By spending a while looking at the cards and going through them one by one, you can get to grips with the ideas and themes of the deck. This will allow you to really get everything you can out of the oracle cards.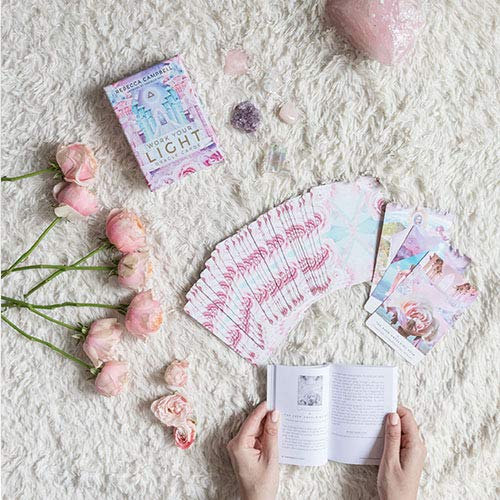 Pulling a Single Card
Many oracle decks will have spreads in the guidebook. However, pulling a single card daily is a great place to get started. By doing this every morning, you can gain guidance from the universe via the cards.
Always make sure you have an open mind when picking a card! You may wish to spend a few moments relaxing and meditating before using your deck, freeing your mind from stressors.
By making a habit of pulling a card a day, you are further connecting with the oracle cards and gaining the knowledge you need for the day ahead!
Listen to Your Intuition in Readings
Oracle decks will have a detailed guidebook to consult, but it is important to not totally rely on the guidebook in readings. I recommend you meditate with the cards and listen to your intuition in readings before consulting the guidebook. This is because the cards will reflect your current energy, and you may discover fresh ideas within the cards.
Take time to look at the imagery of the card. Does anything stick out to you? Is there anything that you are really drawn to?
Try not to overthink your intuition and listen to your gut. If you are getting a certain feeling from a card, but the guidebook differs, keep hold of that initial feeling. That is what the cards want to tell you.
If the Cards Don't Seem to Make Sense, Don't Worry!
Sometimes, we will pull a card we feel we don't relate to. It may simply not make sense. But, don't worry! It may take time for the message of the card to sink in. Sometimes, I will do a reading that I get very confused about. Then, days or weeks later, it will all make sense!
Always be open to the messages from the oracle cards, and know that things might take time.
Best Oracle Cards For Beginners
Do you like the idea of oracle cards and want to find the perfect deck for you? Well, look no further. I have picked my all-time favorite oracle cards that are perfect for beginners. This list really showcases the diversity in oracle cards. There definitely is a deck for everyone!
As someone who is super into the moon and astrology, it is no surprise that this oracle deck is the first on my list. This 44-card oracle deck is absolutely stunning, with each card linked to a particular phase of the moon and zodiac signs.
I like this deck as it reminds us of our connection to the moon. We can connect with the moon and its phases for guidance, healing, and inspiration. This deck helps us do this beautifully.
Pros
Allows you to learn about the moon and astrology
Beautiful artwork
High-quality cardstock
Cons
The explanations in the guidebook are lacking somewhat and can be difficult to understand
I recently bought this deck for a friend interested in Tarot and oracle cards. We did a few readings together, and I was really impressed with the beauty and vibe of the cards! Unlike other oracle cards I have used, these really have a depth to them. There is so much to discover within each card, and the artwork is gorgeous.
If you are considering this deck, it is useful to know that there are religious themes in some of the cards. It is not a huge theme of the deck, but if you want a deck without Christian ideas included, this might not be the right set of oracle cards for you.
Pros
Stunning artwork
Allows for in-depth readings
Provides guidance and understanding
Cons
Religious elements in some of the cards
If you are into nature-themed decks, this is the one for you! By incorporating themes of mythology and folklore, these oracle decks allow us to connect to nature for guidance. Each card has a keyword written on it, allowing you to explore its meaning with intuition.
Pros
Beautiful nature vibes
Well-written and exciting guidebook
Allows you to be aware of your connection with nature
Cons
This deck is a beautiful way to bring positive vibes into your life daily! Each card has an in-depth message written on it, so they are super easy to use. It is an excellent choice if you are looking for an affirmation oracle deck with depth.
Pros
Designed to bring positive vibes into your life
Messages written onto the cards
Colorful and vibrant
Easy to read
Perfect for daily one-card readings
Cons
Smaller than other oracle cards
No guidebook
Now for a deck that is a little bit out there!
As someone with a huge passion for anything spacey and a huge passion for spirituality, I audibly gasped when I first came across these cards. The artwork is super cool, and I love getting to know all the different types of aliens.
If you are looking for something a little bit weird, look no further. What a deck!
Pros
Unique ideas and imagery
Interesting to learn about the aliens
Great quality for the price
Fun and creative
Cons
Doesn't go as in-depth as other oracle cards
This is another stunning oracle deck by Rebecca Campbell. It has beautiful imagery and is all about connecting with nature and femininity. The guidebook it comes with is incredibly in-depth. Plus, it has an attunement card which allows you to center yourself before reading.
Pros
Easy to read
In-depth guidebook
Attunement card
Cons
Has a focus on femininity, which might exclude some people
Oracle Cards FAQs
Let's have a look at some questions you may have about oracle cards.
Question: What are Oracle Cards Used for?
Answer: Oracle cards are used for spiritual enlightenment and personal growth. They offer insight and understanding about the universe and your place in it.
Question: Can I Use Oracle Cards with Tarot Cards?
Answer: Yes! I know so many Tarot readers who incorporate oracle cards in their readings. It is useful for gaining more clarity and understanding of what the universe wants you to know.
Question: Should I Start With Tarot Cards or Oracle Cards?
Answer: Oracle cards tend to be easier for beginners, but it is up to you what you begin with. I personally began with Tarot cards because of the connection I felt with a certain deck.
Question: What Should I Ask Oracle Cards?
Answer: When wanting to ask oracle cards questions, I recommend asking open questions. Try to avoid yes or no questions about specific events or situations.
Question: How do I Know Which Oracle Cards are Right for me?
Answer: In order to figure out what oracle deck is right for you, listen to your intuition! Have a think about what you really want from oracle cards and see what is out there for you.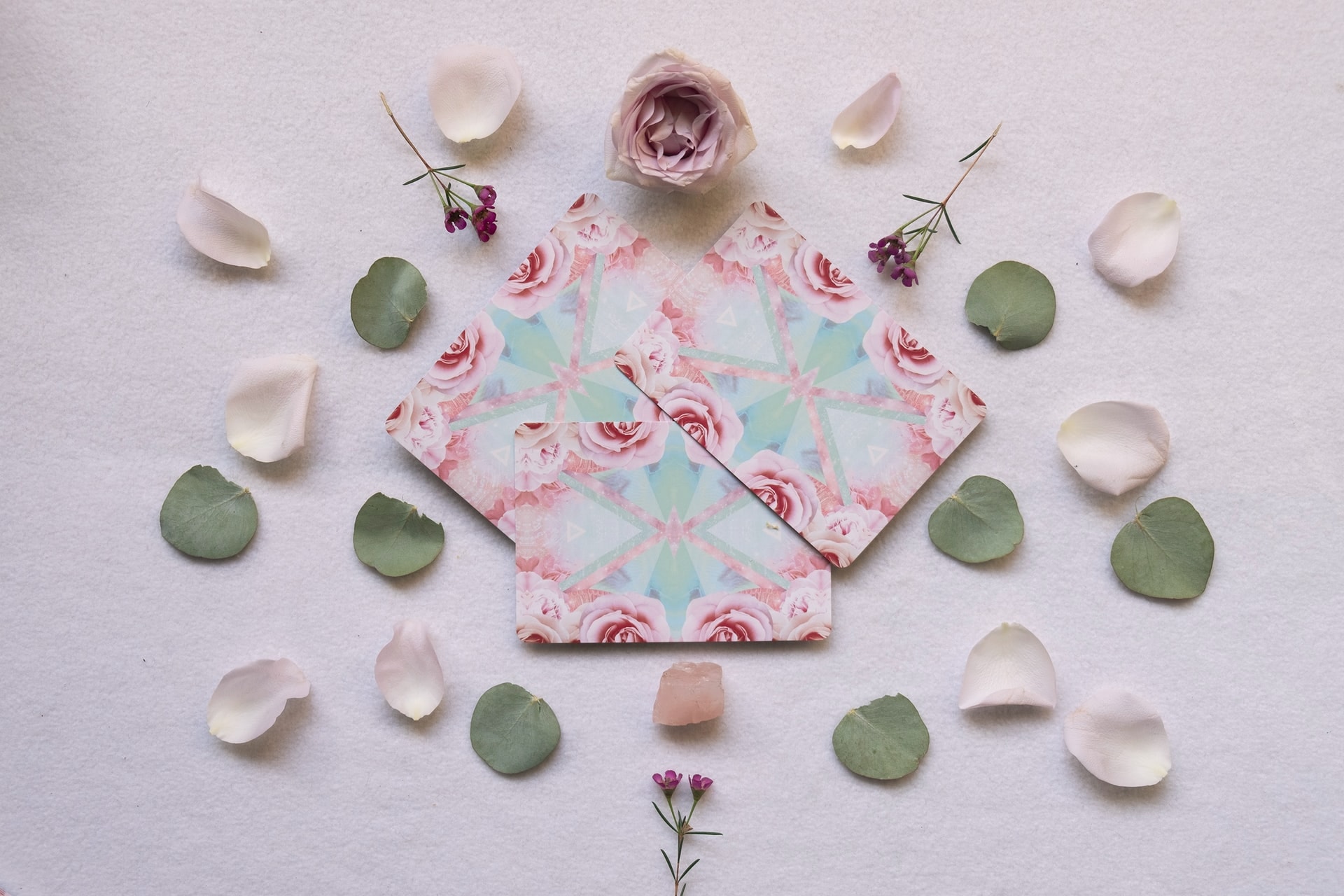 Bring Oracle Cards into Your Spiritual Practice Today!
It took me a while to get a deck of oracle cards. As a Tarot reader, I didn't think that I could gain anything else from oracle cards. But I was wrong! My understanding of the universe and my soul has grown by bringing oracle cards into my spiritual practice.
There are so many amazing oracle decks out there, so have a look around to find the right one for you. Once you have it, you will never look back!
Continue reading:
Forest of Enchantment Tarot Deck Review