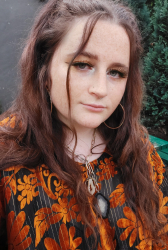 Latest posts by Lou Siday
(see all)
I have been reading Tarot cards for years, spending hours performing readings to others, and working with the cards myself. However, it wasn't until the last year or so that I really discovered the beauty and power of Oracle cards. Before this, I thought that because I read Tarot, I didn't need them.
But I was totally wrong! Tarot cards and Oracle cards are actually pretty different. I believe that working with both Oracle and Tarot cards can really enhance our spirituality. So I wanted to write this Oracle vs Tarot guide to help you learn the differences. Oh, and we will have a look at my top Tarot and Oracle decks that are perfect for beginners!
Bottom Line Up Front
Tarot and Oracle cards are spiritual tools that help us get guidance and support in life. They allow us to reflect on our situation, goals, and well-being.
I prefer Tarot cards and return to my favorite decks time and time again. I like the depth that Tarot cards provide us with and the long history of the practice. If you are wanting to get into Tarot reading, make sure you choose a deck that is based on the traditional Rider-Waite structure.
However, if you are new to spirituality, I recommend getting your hands on some Oracle decks first. They tend to be much more intuitive than Tarot cards and allow you to read the cards without constantly needing to consult guidebooks.
Main Differences Between Tarot vs Oracle Cards
The main difference between Tarot and Oracle is the deck structure. Tarot decks tend to follow a pretty specific structure, whereas Oracle decks are much more free. You can find Oracle decks in so many styles and themes.
Suits and Number of Cards
Most Tarot decks follow the classic structure based on the traditional Rider-Waite deck. They usually have 78 cards, divided into Major Arcana and Minor Arcana. The Minor Arcana is then split up into four suits: Pentacles, Wands, Swords, and Cups.
Sometimes, you will come across a Tarot deck that uses different names for the suits or specific cards. For example, in the Muse Tarot deck, the four suits have alternative names. The Suit of Cups becomes the Suit of Emotions, and The Suit of Swords becomes The Suit of Voices.
However, the meanings of these cards all stick to tradition. The Ace of Emotions holds the same meaning as the Ace of Cups.
Oracle decks do not follow these rules. Oracle decks can contain any number of cards and may not have suits at all!
Meanings and Themes
Most Tarot decks share the same themes and meanings. The Hanged Man will have a pretty similar meaning in most Tarot decks you come across. The creator of the deck will follow the traditional structure, using the historical meanings of each card.
However, the meanings and themes of Oracle decks are totally up to the creator. Oracle decks can be about everything! This means that there is such a wide variety of Oracle decks out there. There are Oracle decks about crystal healing, the moon… even aliens!
Readings and Spreads
Oracle and Tarot decks are read a little bit differently. Yes, some spreads can be used on Oracle and Tarot decks, such as past, present, and future. However, more complex Tarot spreads, such as the Celtic Cross spread, don't really work with Oracle cards.
When using oracle decks for spreads, I will usually consult the guidebook. Most Oracle decks come with a guidebook that talks you through different spreads that are perfect for that deck. This allows the creator of the deck to teach you how to use them correctly!
What Are Tarot Decks?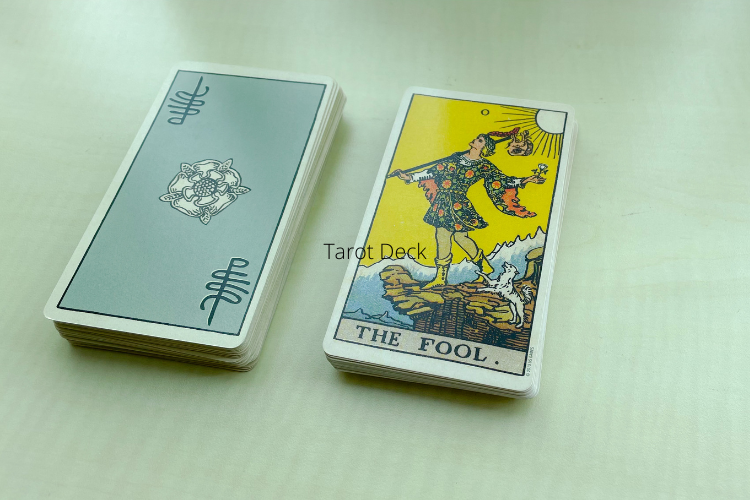 Here are the key features of a Tarot deck:
78 cards
Four suits
Cards and suits have the same meanings across most traditional Tarot decks
Designed to get guidance and support from the universe
Reflects on your life right now and the spiritual journey you are on
So, what are the pros of starting with Tarot cards over Oracle cards?
Universal meanings over all decks
There is a long history of this spiritual practice, which means loads of content to explore!
Feels much more in-depth and meaningful than certain Oracle decks
A range of traditional spreads to use
But, what are some cons about Tarot decks?
It takes a long time to really understand the different meanings of the cards
They always follow the same meanings, which may feel a bit stale after a while
Gender traditions and stereotypes are found throughout the traditional Tarot decks (although more modern editions have been addressing this)
What Are Oracle Decks?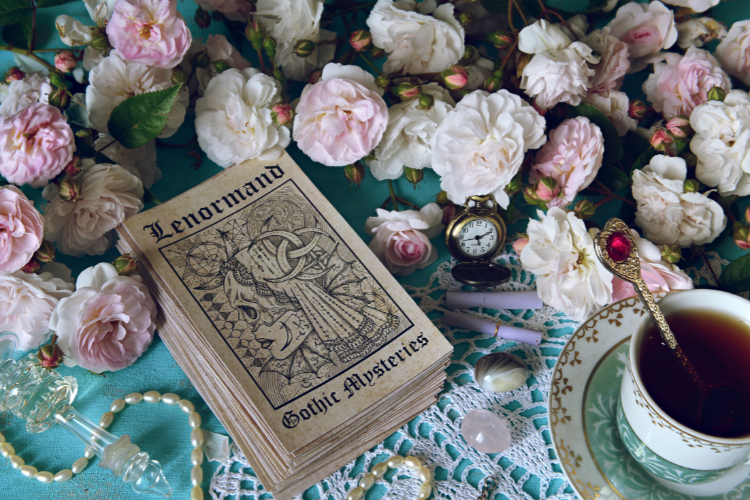 Here are the key features of Oracle cards:
Allow us to explore different aspects of ourselves and our relationship with the universe
The content of Oracle cards is totally down to the creator
They don't follow a traditional structure
There is a huge variety within Oracle decks, with different themes and structures in every deck
So, what are the pros of starting with Oracle cards over Tarot cards?
Much more intuitive to read
Easier to understand
Accessible for most people
You can find the perfect deck for your spiritual and well-being needs as there are so many different Oracle decks out there
The creator can be much more creative in making the deck, meaning that you will discover new and exciting ideas and themes when using Oracle decks
But, what are some cons about Oracle decks?
Some Oracle decks feel a bit shallow as they do not have the long history that Tarot decks do
You don't really know what you are getting with an Oracle deck, and it might be disappointing
As every Oracle deck is different, you cannot use your knowledge gained with one when wanting to get to know a different one (unlike Tarot decks)
Best Tarot Decks for Beginners
If you think that Tarot is for you, it is time to find your first Tarot deck! Here are my all-time favorite Tarot decks that are perfect for beginners.
The Rider Tarot Deck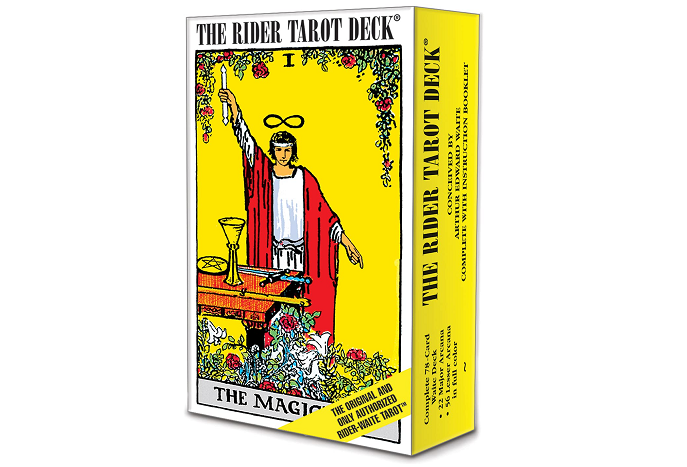 The Rider-Waite Tarot deck is the ultimate beginner's deck. It allows you to know the different card meanings by working with its traditional imagery and symbolism.
When reading books on Tarot, you will probably see the Rider-Waite deck mentioned a lot. They will refer to its imagery and symbolism to help us understand the card's meanings.
Pros
Traditional imagery and meanings
Allows you to get to know the symbols used in Tarot
Most Tarot decks are based on the meanings and imagery of this deck
Cons
Dated artwork
Traditional gender roles and stereotypes apparent in the cards
The Modern Witch Tarot Deck by Lisa Sterle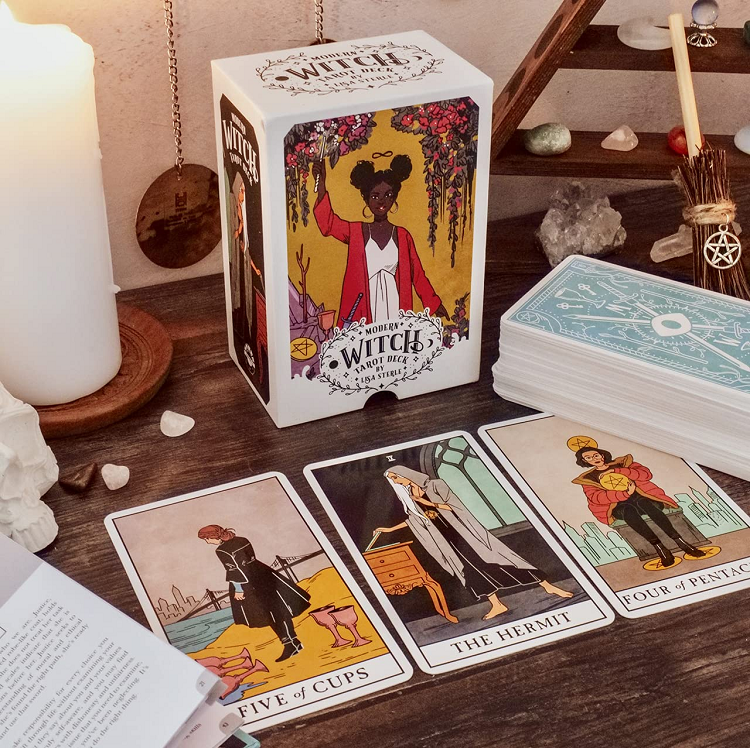 This is my all-time favorite Tarot deck. I have a whole load of Tarot decks, but this is the one that I will always return to. It has a modern twist on the traditional Rider-Waite deck, updating its imagery and style.
If you feel the traditional Rider-Waite deck is a bit… dull for you, I will check out this deck! It is a super fun deck with stunning and vibrant artwork. I love how it sticks to the themes of the Rider-Waite but brings its own modern style to it. Lisa Sterle has included motorbikes, cellphones, and laptops in this deck, and I like this touch. It definitely makes me feel more connected to the Tarot!
Pros
Based on the traditional Rider-Waite deck
Updates the traditional symbolism and imagery, creating a more gender-neutral deck
Fun and playful
Vibrant imagery
Cons
Includes images of laptops and cellphones, which might not be for you if you are looking for a more timeless deck
The Modern Way Tarot Deck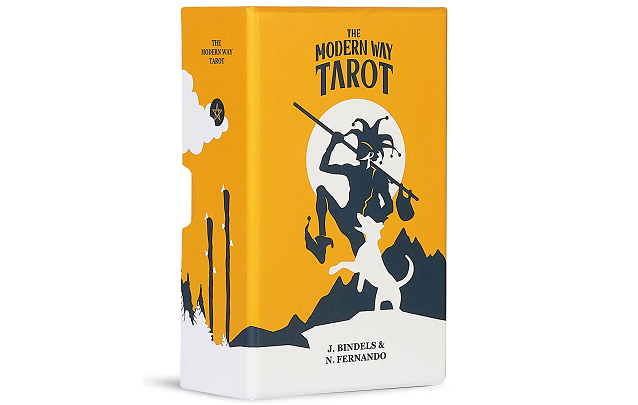 This is a fairly new deck, but I really love what it is doing! Again, it is an updated version of the Rider-Waite deck. It sticks with the traditional imagery but really strips it back to create a slick and minimalist vibe.
I love the vibrant colors used throughout the deck. The creator has made sure that there is enough imagery in each card to understand its meaning. But the cards still feel super clean and simple. It has an outstanding balance of minimalism and symbolism.
Oh, and I love the guidebook it comes with! It is really fun to read and has so much information in it.
Pros
Based on the traditional Rider-Waite deck
Simplistic and minimalist imagery
Perfect for beginners and expert readers alike
Brings a fresh feel to Tarot
Bright and vibrant
Cons
It uses Roman numerals on the cards, which might make it a bit difficult if you don't know how to read them
Best Oracle Decks for Beginners
So, what if you want to start with an Oracle deck? What are my top picks of Oracle decks out there right now that are perfect for beginners?
The Rose Oracle Cards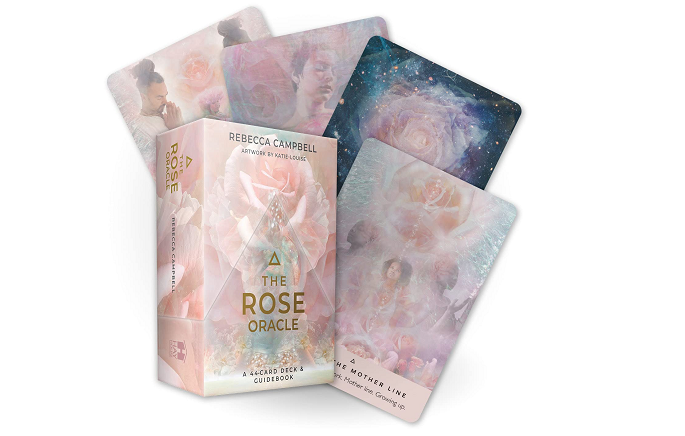 This Oracle deck is designed to support you on your journey in life. It allows you to connect with your femininity and the Goddess. I like how it is heavily linked to nature and the cycle of life. It reminds us of the importance of growth, change, and rebirth.
The imagery is just stunning! The deck has lovely, light vibes that can really help you spread love and joy. The guidebook is excellent, too, and it comes with an attunement card. This card is designed to help you center yourself before reading the deck.
Pros
Great guidebook
Easy to read
Attunement card
Powerful messages
Cons
It is heavily based on femininity, and this may feel excluding to some people
Wild Mystic Oracle Deck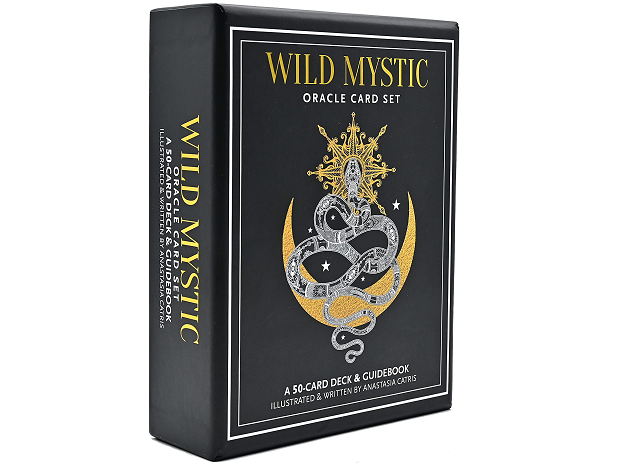 This deck is stunning and really well-made. It contains 50 cards, each with a different animal archetype on. It is designed to help us link with the natural world and spirituality, allowing us to understand ourselves and our relationship with the universe.
All cards have a keyword written on them and spiritual symbolism. The guidebook in this deck is fantastic and explores the different cards' symbolism and imagery. It also contains different spreads we can use with the deck.
Pros
In-depth guidebook
Beautiful dark feel to the cards
Perfect for beginners and experts alike
Allows you to really dive deep into your spirituality
Cons
Might be difficult to read at first as you will need to keep coming back to the guidebook
Crystal Wisdom Healing Oracle Deck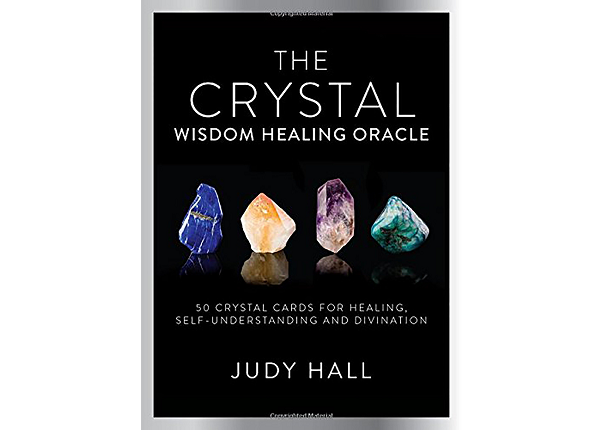 As a lover of both Oracle decks and crystal healing, I was super happy when I got my hands on this deck! It contains 50 cards that all have a specific crystal on. I like the range of crystals included, and the deck really helps us learn about their healing properties.
The guidebook that comes with this Oracle deck is excellent as it has a whole load of information. If you are new to crystal healing, I strongly recommend buying this deck from the guidebook alone!
The cards are stunning. I love the black background and the beautiful photographs of the different crystals.
Pros
Helps you learn about different crystals
High-quality cardstock and images
In-depth guidebook
Cons
No keywords on the cards, which means you have to consult the guidebook
Oracle Vs Tarot: FAQs
Let's look at some questions you might have about the differences between Oracle and Tarot cards.
Question: Should you Start with Tarot or Oracle Cards?
Answer: This really is down to you and your intuition. If you feel a calling to a specific deck, go for it! However, Oracle decks are usually more beginner friendly than Tarot decks.
Question: Is One Type of Deck Better than Another?
Answer: Nope! Tarot decks and Oracle decks are really different, and this means they have their own pros and cons. It is down to you which you use and for what!
Question: Can you Mix Tarot and Oracle Cards?
Answer: Yes. A lot of readers will use both Tarot and Oracle cards in reading to gain a deeper understanding of what the universe is telling them.
Oracle Vs Tarot: Which Do You Prefer?
I hope this article has helped you learn the difference between Oracle and Tarot decks! I am a big fan of Tarot decks and use them much more than my Oracle decks. However, Oracle cards can bring new information and guidance to your spiritual practices.
Which do you prefer?
Continue reading:
Oracle Card Guide: Everything You Need to Know
Best Animal Tarot Themed Deck Ideas for Any Divination